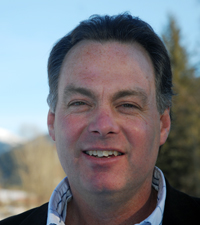 It is important to remember that when the BC Liberals came to power in 2001, ow-Premier Christy Clark was their minister of education.
During that election, Christy Clark and the BC Liberals made a promise to respect existing public sector contracts, have labour peace with teachers, and increase funding to public education.
Once elected, they turned around and did the exact opposite.
As Minister of Education, and then as Premier, Christy Clark has overseen spending on public education going from second best to second worst in Canada. At the same time, public money being spent on private schools has increased dramatically.
Instead of peace with teachers, Christy Clark has continued to wage an ongoing campaign against public schools and public school educators. Students and their families have experienced province-wide strikes and lockouts because of Christy Clark's mismanagement of our public education system.
In fact, Christy Clark's negotiator confirmed under oath in a court of law that her government's intent was to provoke a confrontation with teachers. Christy Clark's purpose was to close down classrooms, all for her own political gain.
Earlier this month, the Supreme Court of Canada, in an uncommonly quick ruling, found the BC Liberal government had acted improperly in passing laws that broke contracts with teachers. This judgement stemmed from actions taken in 2002 when Christy Clark tabled legislation that removed rules about how many students could be placed in each classroom.
Fought for by teachers within their collective agreement, this protection that guaranteed your child's learning conditions was eliminated illegally by a government that just doesn't care about public education.
As a result, for over a decade, children have been educated in overcrowded classrooms; classes with too many students, many of whom require but are not receiving the specialized instruction and support that they need to be successful.
The responsibility for this mess lies squarely with Christy Clark and the BC Liberals. They purposely created this situation, and spent millions of taxpayers' dollars on lawyers to keep it that way.
But now the Supreme Court of Canada has ordered Christy Clark to set it right.
While I'm thankful that this judgement will force the government to change its course for students in the future, there is no way to repair the damage done to a generation of students, since 2002, who received far less from British Columbia's education system than they deserved.
British Columbia's children need a government that puts supporting our public education system at the top of the agenda.
Norm Macdonald MLA Columbia River Revelstoke | 1-866-870-4188 | norm.macdonald.mla@leg.bc.ca