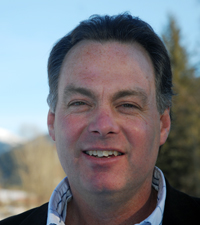 Canada is among a small group of countries worldwide to have known peace, freedom and democratic decision making throughout our almost a century and a half as a nation. This is a fact that we can never take for granted.
Canadians know that our freedom came at a price; it was not free. We know that when our freedom was threatened, people from across our country stepped forward to fight for us. We know that many died and many more were injured in those battles.
Remembrance Day continues to be one of our largest community activities, involving not only gatherings at local cenotaphs but other activities ahead of November 11th to ensure that the community is aware of the Day of Remembrance and the Legions that organize these events. In Golden, for example, we have a poppy selling day where you will see members of community groups such as Girl Guides and our hockey teams going door to door to sell poppies and raise awareness.
Each year, we see an increase in participation, and I feel confident that our children are learning about the incredible value of our veterans' sacrifice.
On Remembrance Day, and every day, we will remember their gift to us of freedom and peace.