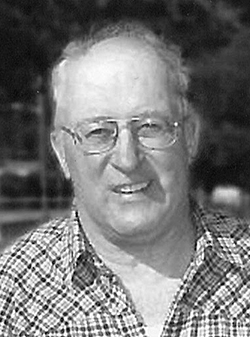 Kenneth John "Ken" Jaeger died suddenly at his residence in Revelstoke on Saturday, October 15, 2016, at the age of 77 years. A Funeral Service will be held at the Chapel of Brandon Bowers Funeral Home, Revelstoke on Saturday afternoon, October 22nd, 2016, at 3:30 pm with Mr. Gary Sulz presiding. Interment will follow in Mountain View Cemetery, Revelstoke.
Ken was born in Revelstoke, BC, on February 28, 1939, and lived here for most of his life. He will be well-remembered as the owner/operator of Ken's Repairs & Rentals – a business he retired from only last year. Ken formerly owned and operated Sunset Equipment & Rentals for many years as well. He loved to work and spent all his time there before retirement. After retiring, Ken enjoyed going for drives and watching television and berry picking.
Ken was predeceased by his parents. He is survived by his spouse Della Johnson of Revelstoke; daughter Haleigh Jaeger of Kamloops; three sisters: Evelyn of Tumbler Ridge, B.C., Yvonne (Ray) of Cobble Hill, B.C. and Loretta (Dan) of Charlie Lake, B.C.; several nieces and nephews; Della's six children: Owen, Harvey, Sheila (David), David, Irene (Pierre) and Susan as well as Della's 12 grandchildren and two great grandchildren.
Messages of sympathy may be sent to Ken's family by viewing his obituary at: www.brandonbowersfuneralhome.com.
Arrangements are in the care of Brandon Bowers Funeral Home, Revelstoke.