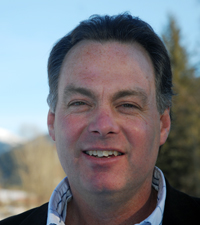 Across our area this summer, we saw an incredible number of visitors. It was wonderful to see so many visiting our beautiful part of the world.
But with travelers who arrive in British Columbia with watercraft, there is always the danger that they may inadvertently bring with them invasive species.
For many years, I have raised with government the particular threat raised by zebra and quagga mussels. I have seen them established in Lake Winnipeg and was struck by how quickly they take over an area.
Zebra and quagga mussels came originally from Russia and were likely brought on a ship into our Great Lakes 40 years ago. They have thrived and from there spread to many lakes and rivers including just two years ago reaching Manitoba.
These mussels encrust boats, engine parts, turbines, irrigation systems, as well as shorelines. Because of their numbers, they completely change lake ecosystems.
They can easily be transported inadvertently by boats because they can survive a surprisingly long time out of water and they multiply incredibly fast with no effective way to eradicate an infestation once it is established.
I've long been worried that these mussels will accidently be brought into British Columbia. I have pushed for funding of inspection stations at our borders because with the right measures we have the ability to keep zebra and quagga mussels out of our water systems.
The government has responded in some measure. First, the government established three temporary inspection sites. Last year, a number of organizations such as the Columbia Basin Trust and BC Hydro funded more inspection crews.
This was progress, but given what is at stake for Lake Windermere, Columbia Lake, Revelstoke, or any of hundreds more water bodies here in our area, we need government to do more.
Further relatively small investments in preventing zebra and quagga mussels could save millions in the future spent to manually remove the mussels each year. Those investments could keep our lakes and rivers healthy.
I ask you to take the time to write the premier at premier@gov.bc.ca and the minister of the environment at env.minister@gov.bc.ca. Thank them for what they have done but press them to do more. Keep our province free of zebra and quagga mussels.
Norm Macdonald MLA Columbia River Revelstoke | 1-866-870-4188 | norm.macdonald.mla@leg.bc.ca