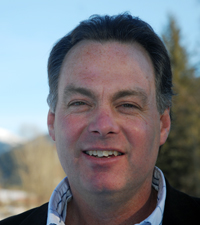 Enhancing local decision making is a very important part of ensuring that our democracy here in British Columbia is functioning as it should.
I believe that the people I represent should have meaningful opportunities to participate in the decisions that affect them. They expect to have consultation that is authentic and effective. And they expect that their representatives understand that the first obligation of those holding elected office is to speak for the people who chose them.
For a Member of the Legislative Assembly, that means putting the people of their communities first.
In rural areas, far removed from the center of power on the coast, true democracy often requires tools for local decision-making. Strong local governments are one element of local control, but it also comes with regional institutions such as the Columbia Basin Trust that was created in the 1990s to give us control of some of the wealth created here in our region.
Other examples of local decision-making would be the land-use consultation process. This is a process that the present government has tried to avoid for the past fifteen years. It is an issue that is raised with me regularly, and that you feel strongly about.
British Columbians should also have a right to access full and accurate information concerning all elements of public policy. The culture in the current government of avoiding transparency is unhealthy for any democratic process.
But a healthy democracy also relies on consistent access to due process, whether that is within the judicial system or in systems like Workers' Compensation. I hear repeatedly, for instance, of cases where those who are caught up in the Workers' Compensation process do not feel that they have been treated fairly, nor do they feel that they have proper recourse or avenues of appeal to correct situations that are unfair.
Democracy and due process are fundamental to ensuring our society works properly for everyone. These principles are of great importance to the people of this region and one that they will be mindful of leading up to the next election.
Norm Macdonald MLA Columbia River Revelstoke | 1-866-870-4188 | norm.macdonald.mla@leg.bc.ca