By Jason Portras
Tuesday was a great night at the Revelstoke Performing Arts Centre for a rock 'n' roll country concert, and that's exactly what Fred Eaglesmith brought to town with his travelling mate, Tif Ginn, collectively known as The Travelling Steam Show.
It was a pretty darn good turnout, as Fred remarked from the stage, "a lot of old guys with grey hair or no hair out there and no man buns either, which is good to see." Fred's wit and charm, jokes and stories, kept the audience laughing as much as the music kept them entertained. Even jokes I'd heard before grew new life with his ability to bring a punchline home. His anecdotal reminiscing had the crowd laughing in waves of mirth. If it weren't for his amazing talent as a musician, he'd certainly make it as a stand-up comedian.
Frederick John Elgersma was born July 9, 1957, and grew up as part of a large farming family in Southern Ontario. That's sure to be a big reason why he has more of a penchant for singing love songs about tractors than love songs about women. Also perhaps a good reason for why he left home at 15, hitchhiked across Canada, and hopped freight trains to enter the world of writing songs and singing them for anyone who would listen.
In terms of women, he's certainly landed himself one beautiful talented playful gal in Tif Ginn, born and raised in South Texas. She has a style that reminds me of a sweet combination between the beauty of Marilyn Munroe, the country-gal ease of Dolly Parton, and the sound of Patti Smith if Patti could carry a tune. But, perhaps it's unfair to compare her to anyone, because that combo screams one thing … absolute uniqueness. She complements Fred perfectly.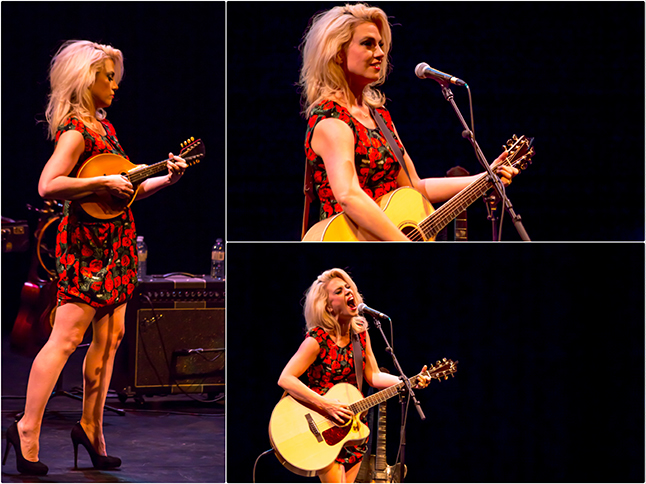 If you get the chance to take in this very talented duo, don't miss it. You never know, you may even find yourself becoming a raving 'Fred-head'! Fred & Tif are just that good.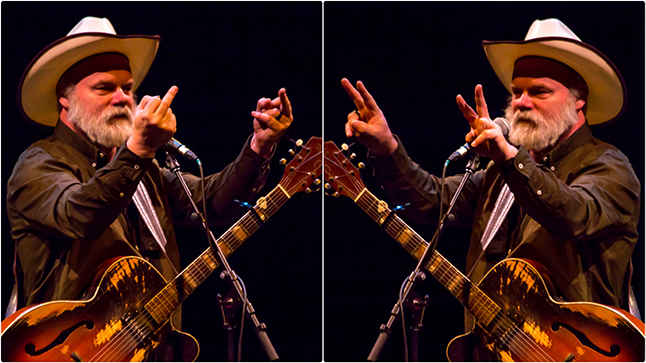 Have a look for yourself. Fred's website is https://www.fredeaglesmith.com/ and his wife Tif's ishttp://www.tifginn.com. If you search them on Facebook, you'll find 'em both there too.
If you'd like to see more pictures from the concert, have a look at the Revelstoke Life & Times Facebook page.