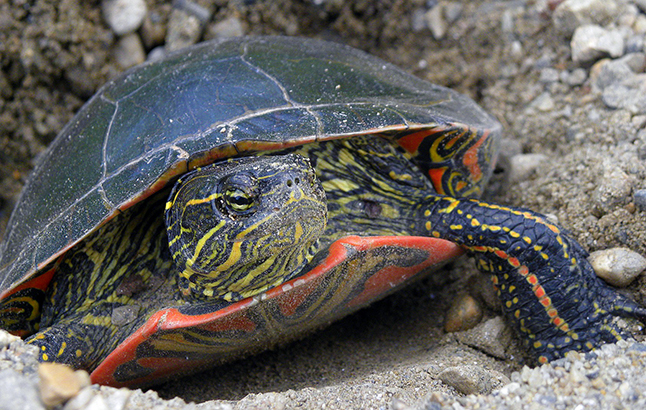 The Fish & Wildlife Compensation Program (FWCP) has now opened its annual intake of fish and wildlife grant applications.
Stewardship groups, First Nations, consultants, agencies or individuals are invited to apply for a grant to help conserve and enhance fish and wildlife impacted by BC Hydro dams.
"For the last two grant application intakes, the Columbia Region Board has made the North Columbia one of its three regional priorities," says FWCP Columbia Region Manager, Crystal Klym. "As a result, we have received more grant applications from stewardship groups, First Nations, and consultants for the North Columbia, and we would like to see that continue in 2017-18."
Examples of North Columbia projects currently being funded by the FWCP Columbia Region Board this year include:
an exploration of wetland habitat creation in the Kinbasket Reservoir area;
Great Blue Heron inventory and stewardship;
Common Loon floating nesting platforms in Bush Arm and Staubert Lake;
Western Painted Turtle nesting habitat restoration at Red Devil Hill in Revelstoke;
feasibility of protection of wetland features at Airport Slough in Revelstoke;
Mountain Caribou maternity penning;
assessing Moberly Marsh, near Golden, for wetland restoration;
Revelstoke Reach riparian restoration; and
developing potential ecosystem enhancement projects from Shelter Bay to Mica Dam.
The board approved funding for another 46 projects elsewhere in FWCP's Columbia Region including operations at the Hill Creek Kokanee spawning channel at Galena Bay, adding nutrients to Arrow Lakes Reservoir, and undertaking prescribed burns to improve forage for ungulates; all of which are core components for the FWCP.
The FWCP is a partnership between BC Hydro, the province of B.C., Fisheries and Oceans Canada, First Nations and public stakeholders, to conserve and enhance fish and wildlife impacted by BC Hydro dams. All the grant application information can be found at fwcp.ca. The deadline for the online applications is October 28.