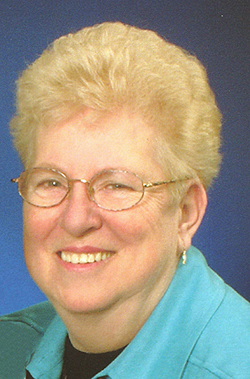 Ella Christine (Chris) Barstad passed away peacefully at Royal Inland Hospital in Kamloops, BC, on Tuesday September 6, 2016, at the age of 73 years. A Memorial Mass will be held at Sacred Heart Cathedral in Kamloops on Saturday, September 17, 2016, at 11 am with a Tea to follow. Chris will be laid to rest at Mountain View Cemetery, Revelstoke on Sunday, September 18, 2016, at 11 am.
Beloved wife of late Kenneth Edward Barstad; loving mother to Denise Kapitan of Surrey, BC, Roger Barstad of Revelstoke, BC; loving grandmother to Krista Barstad and Donavan Kapitan. Siblings; (late) Mary Mac Donald, (late) Johnny Mac Donald, George Mac Donald, (late) Willy Mac Donald, Margaret Hall, Theresa Mac Donald and Alex Mac Donald. Chris lovingly embraced all extended family including grandchildren, great grandchildren, nieces, nephews and close friends.
In lieu of flowers, memorial contributions may be made to the Heart and Stroke Foundation.
Messages of sympathy may be sent to Chris' family by viewing her obituary at: www.brandonbowersfuneralhome.com.
Cremation arrangements are in the care of Brandon Bowers Funeral Home, Revelstoke.