On August 8 the Revelstoke RCMP received a report of a 2007 Kawasaki KLX 250 motorcycle stolen from an address on Edward Street. The motorcycle is a street legal on/off road-style bike which is green and white in colour. It is registered with BC licence plate U51098. It appears that those responsible for the theft rolled the bike away from the owner's residence. The bike was stolen overnight.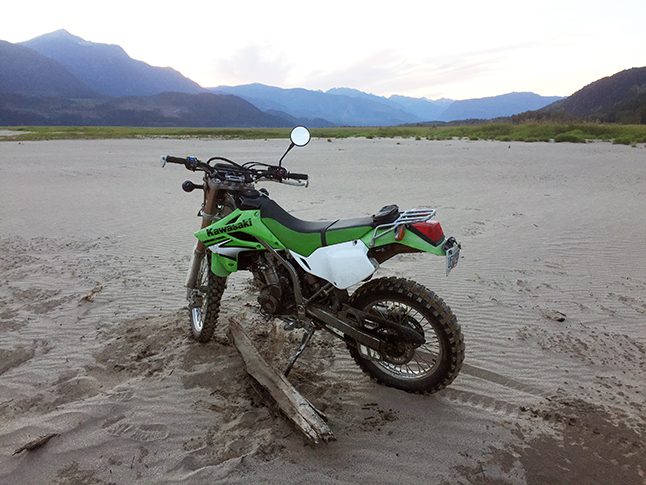 The following day the RCMP received a report of a silver 2006 Toyota Tacoma stolen from a residence on 8th Street East. The vehicle was stolen at approximately 4:30 am and was reportedly immediately to police as the truck has a distinctive exhaust sound, which alerted the owner to its movement. Police were on scene shortly after the theft was reported, however, were unable to locate the vehicle at that time. At approximately 10 am, hikers on the Bridge Creek trail located the stolen vehicle abandoned off of Powerhouse Road. It appears to have been driven aggressively in Revelstoke and off-road at the end of Powerhouse Road.
The police continue the investigation into both these thefts to determine who was responsible.
The RCMP have received may reports of stolen property in the last few weeks and wish to emphasize the importance of securing personal property, homes and vehicles to combat these thefts.
If you have any information regarding these crimes, or any other crimes, they can be reported to Revelstoke Crime Stoppers at 1-800-222-TIPS (8477). All calls to Crime Stoppers are anonymous and information is utilized to apprehend subjects responsible for various crimes. Rewards are offered if convictions result.