MP Wayne Stetski is coming to a coffee shop near you, seeking input on how to improve Canada's electoral system.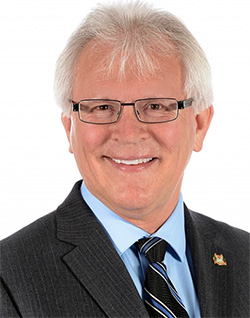 Between August 9 and August 19 he'll be visiting 14 communities in the riding during what he is called his Summer Democratic Reform tour. He'll be in Revelstoke on August 18 between 2 and 3 pm at Conversations coffee house.
"In the last two federal elections, parties that only received 39% of the vote formed a majority government with 100% of the power — this is not a fair system," Stetski said in a statement. "The current government has promised to make changes, but those changes need to reflect the desires of Canadians across the country, not just the interests of the party in power.  It is important for me to hear from the people of Kootenay-Columbia on this important issue, so I can take your views back to Ottawa."
Stetski will be holding meetings in Fernie, Sparwood, Kimberley, Cranbrook, Creston, Salmo, Ymir, Nelson, Kaslo, Meadow Creek, Revelstoke, Golden, Invermere and Spillicheen. Specific dates, times and locations can be found below, as well as on Stetski's website and Facebook page.
Date

 

Community

 

Time

 

Location

August 9
Fernie
10 am – 11 am
Mugshots Cafe
August 9
Sparwood
1 pm – 2 pm
Sparwood Public Library
August 15
Kimberley
9 am – 10 am
Snowdrift Cafe
August 15
Cranbrook
2 pm – 3 pm
Hotshots Cafe
August 16
Creston
9 am – 10 am
Break in Time
August 16
Salmo
11:30 am – 12:30 pm
Dragonfly Café
August 16
Ymir
1 pm – 2 pm
The Goods
August 17
Nelson
8:30 am – 9:30 am
Empire Coffee
August 17
Kaslo
4 pm – 5 pm
BlueBelle Bistro
August 18
Meadow Creek
9 am – 10 am
Drifters Pub
August 18
Revelstoke
2 pm – 3 pm
Conversations
August 19
Golden
11 am – 12 pm
Golden Bakery
August 19
Spillimacheen
1 pm – 1:30 pm
Spilli Bean Cafe
August 19
Invermere
2 pm – 3 pm
Invermere Bakery
For more information, please contact Constituency Assistant Laura Branswell at 250-417-2250 or wayne.stetski@parl.gc.ca