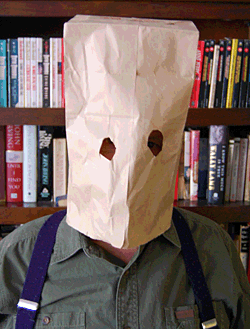 What the hell is happening to Revelstoke? It's not the Revelstoke I knew when I decided to grace this fair city with my presence 27 years ago. Back then 'The Stoke' was just starting to come out of a bigger slump than the Blue Jays had for 20 years. There were still jobs in logging, rail transportation, mining, which were huge chunks of the economy, and we had a Dixie Lee Chicken — close enough to KFC. The old farts at Conversations, our local safe coffee injection house, just floated in the ether when reminiscing about those comfortable days, but then it hit like a truck jumping a stop sign: "Don't like what's happening now" or "I'm moving to Salmon Arm" or "We always got along fine without a traffic circle. It won't work, I tell ya."
Change is a strange phenomenon. It works for those who want it, bewilders and angers those who don't. At this point I was going to list all the developments, new businesses and new projects in the arts and sports but they are too many to fit in this column. Woo hoo! What a problem to have.
Now before any one sector or group takes credit for the turnaround, let's list the real big reasons.
The economy. According to national figures, BC has the healthiest economy in Canada at this moment… much of it in tourism;
The arrival of true high-speed Internet in Revelstoke last year. Switch one and two if you like. They're that close; and
 The Mountain Coaster ride at RMR, so successful in its first season the management expects to draw four times the number of rail riders than they predicted. Another great problem to have, to a point. They're getting huge line ups but have invented a waiting list/sort-of reservation system to hold people's place in line while they wander around the town. Many of the downtown merchants are saying they're seeing "waiters" in their shops.
The effects of all this progress: More tourists (sorry old farts, that's the way it is)! The visitor centre says out-of-towners visiting their office are up double digits over the last number of years.
Businesses can't find enough employees. Is it time for a guaranteed livable minimum wage? OMG. Did I say that out loud? Sooner or later owners will have to suck it up. They love the extra trade but say that they can't afford to pay staff anymore. Is there something wrong with this equation?
This is just a taste of what's already here. So what's next?
It's time to turn MacKenzie into a mall between Victoria and Third, at least on the weekends, for now. Experience in other towns shows it's good for business;
 Time to ban all dogs from the Farmer's Market. Don't take my word for it. Ask Marika, our new dog whisperer and animal trainer. Dogs are not comfortable in crowds.;
 Time to ban Pit Bulls from the city. Who needs them, other than drug dealers;
We need a Conservation Officer… to shoot more bears, an oxymoron, ain't it. Correction: We need fewer stupid people who ignore their fruit trees and proper garbage handling, which means more city enforcement.
Very, I said, very soon we'll need a new bridge over the Ilecila… oh, you know what I mean. Never could spell it, River or another one. $$$$$;
 Is this a good time to promote the 26K of new pavement on our Meadows In The Sky parkway on Mount Revelstoke? Yikes! There isn't a long-boarder alive who could resist the dare of ripping down the new asphalt at 100 kmph, no matter what's coming up the route at 80 kmph… Is that a recipe for bad things! Or, slap a restriction on weekend dare devils but hold sanctioned races from time to time; and
Would somebody please put a KFC beside Subway?
These are just a few 'must bes.' Progress comes hard and expensive but if we don't embrace it I can guarantee where we'll be in 10 years.
Yours is social sarcasm,
Ms. Anne Throap
Pet peeve of the month: My wash machine. It turns everything I put in it, inside out. I even tried turning everything inside out before throwing it in. Didn't work. Seems the process works only one way… A true piece of mechanical progress. Harrumph!