Dear Editor:
What an interesting month! Since I announced my intention to seek the nomination for NDP candidate for Columbia River – Revelstoke, I've been having a great time meeting and talking to interested people in the riding.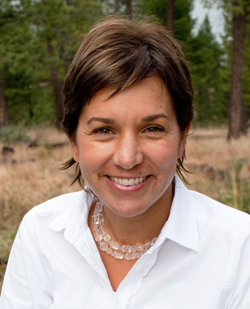 I would like this nomination because I have the tools and the vision to represent our region. I believe in people, and I believe in a government that works for its constituents. My values are deeply aligned with New Democrat values of equity, social justice and democracy, and my work in the community has always reflected that. We need diversity in leadership, at all levels, and my life and experience have prepared me to be that leader.
People in our area are concerned about protecting our environment and our water resources, with climate change, and they want to see Jumbo remain wild. I have a track record of supporting environmental initiatives, opposing development in the Jumbo Valley, along with a personal ethic concerned with environmental responsibility.
From an economic perspective, I support small business whole-heartedly. Among other things, I would like to see better policy in place to ensure government organizations have a mandate to purchase goods and services as locally as possible, because that keeps the money in the region. With good leadership and great vision, we can continue to build a more resilient local economy.
I believe in accountability in government. I have spoken up for transparency in process in the past, and I will continue to do so in my future roll. Government has a responsibility to its voters, and I'm determined to keep that at the forefront. I'll advocate for education, for health care, and for our seniors.
I will bring a unique, passionate, informed voice to Victoria. I am inspired by the people I meet and the conversations I have. You tell me you want a representative who is connected to the community, who is concerned with the issues and also the advantages of our region, who is collaborative, and whose work demonstrates a commitment to your values.
Please consider joining the BC NDP before July 15, so that you can choose the next candidate. You can do so online at www.bcndp.ca. Connect with me on Facebook, at springhawes.blogspot.ca, by phone at 250-688-0271, or email at Spring4NDP@gmail.com. I look forward to hearing from you!
Sincerely,
Spring Hawes
Candidate for the BCNDP Nomination
Columbia River – Revelstoke