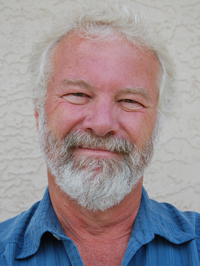 Every year it is my pleasure to report on the state of The Revelstoke Current.
Established in 2009, The Current has grown remarkably since its first edition on July 1 of that year when just 85 people visited the website 112 times.
Today, seven years later, Revelstoke's first locally owned online publication has been viewed 2.9 million times by more than 823,000 people. Those unique individuals as Google Analytics describes them are mostly here in North America — 689,945 here in Canada and 67,657 in the United States. However, there are significant pockets of regular readers elsewhere on Earth: 11,521 in the United Kingdom; 7,110 in Australia; 3,764 in Germany; 3,243 in India; 2,437 in France; 2,202 in New Zealand; and 1,609 in Mexico among other countries.
What draws them to read The Current? At a guess it is a shared love for and interest in our community as its life has been chronicled through 7,604 stories, 18,615 photos and 5,309 comments by readers. And I can't overlook The Current's 386 videos, which have been viewed 103,981 times. I make no claims about being a particularly talented videographer but the videos do faithfully capture snippets of Revelstoke life including City Council and School District 19 Trustees' meetings. The videos are all hosted on The Current's YouTube channel, which you can visit by clicking here.
I am occasionally asked why I no longer publish a printed version of The Current. A two-page, tabloid-sized print edition was published every Monday morning until September 2012. It was never intended to be  permanent publication and was only created to promote the online version. It had its own advertising as it had to pay its own way. But by September 2012 fewer than half of the 1,000 copies printed every Monday were going home with readers. I retired it permanently as I think print  papers are things of the past and are environmentally unsound.
I have been a professional journalist since 1976 and in the course of my career have worked for The Banff Crag & Canyon, The Canadian Press in Ottawa and the Calgary Herald. I have also taught reporting and web design at Mount Royal in Calgary and even wrote a nationally distributed textbook on journalism. I have written stories from Canada, the United States, Mexico, Colombia, Costa Rica, Nicaragua and El Salvador. And my freelance work has been published in The Globe & Mail, The Vancouver Sun, Saskatoon Star Phoenix, Red Deer Advocate and other newspapers across Canada. However, nothing I have done in the past has been as enjoyable and fulfilling as The Current.
At a guess I do about 95 per cent of everything but I do have help with editorial content from Leslie Savage, Laura Stovel, and Jason Portras, as well as a monthly column from Ms. Anne Throap, the annual Great Bendinni column published every New Year, the weekly Mayor's Report and other occasional radio interviews contributed by Shaun Aquiline at EZ Rock, and radio documentaries by Jessica Campbell at Stoke FM. Their contributions are gratefully acknowledged: Thank you one and all.
I'd also like to express my gratitude to the men and women of Revelstoke who have from time to time contributed their thoughts, photos and anecdotes to The Current's pages. You truly make The Current a community newspaper. And that is what makes The Current a success with its readers. If something doesn't have a Revelstoke connection of some sort I'm just not interested. That's why you don't read many stories about what's happening in Victoria or Ottawa unless it involves MLA Norm Macdonald or MP Wayne Stetski.
My profound thanks also go out to all of the local and regional businesses, non-profit organizations and governmental agencies, big and small, that support The Revelstoke Current by purchasing advertising space. Their faith in The Current's ability to reach the largest number of readers possible in Revelstoke and throughout our region and province is deeply appreciated.
And that, my friends, is the State of The Current today. Thank you for your support.
Please click here to see an overview of The Current's usage as determined by Google Analytics.
Please click here to see the complete list of geographic locations where people view The Current as determined by Google Analytics.
Please click here to see the full list of cities around the world where people read The Current as determined by Google Analytics.