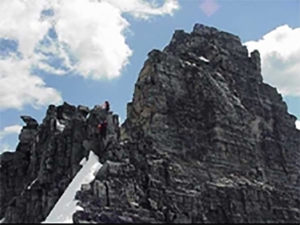 A climbing accident on Mount Tupper in Glacier National Park has resulted in the death of an alpinist from Vancouver, Revelstoke RCMP said Tuesday, July 26.
"Sixty-one-year-old Carl Douglas from Vancouver was negotiating a steep incline at about 8 am when a piece of a rock he was holding onto broke away from the rock face causing him to fall," Cpl. Thomas Blakney said in a statement Tuesday, July 26.
He said Douglas fell about 300 metres on Mount Tupper's west ridge, which is a popular route for climbers. The climber was a member of a party of three experienced and appropriately equipped climbers who knew each other.
Members of the RCMP, Parks Canada's Visitor Safety Team and the BC Coroner Service all attended the scene.