By David F. Rooney
The largest crowds seen in a number of years turned out for the annual Canada Day Parade and the subsequent Birthday Party in Queen Elizabeth Park on Friday, July 1.
I stopped counting the downtown crowd at 1,104 along MacKenzie Avenue and Grizzly Plaza, and that did not include the throngs on First Street West. For once, it was not hot enough to fry an egg. The overcast sky and a light breeze blessed us with a temperature that was only in the high 20s. Canada Day usually features cloudless or nearly cloudless skies and temperatures in the 30s.
Theme of this year's parade was accomplshments, according to organizer Megan MacIsaac, and the award for the Best Parade Float went to the Rod & Gun Club. There were scores of young children downtown for the parade and all doubtless enjoyed the candy handed out by the adults in the parade. But that wasn't clearly not the main motivator. Most of them the kids had come to Grizzly Plaza before the parade to decorate their bikes, which they proudly showed off by riding en masse at the end of the parade.
Then, of course, there was the annual Birthday Party at Queen Elizabeth Park. As with the parade there was a very large number of people in the park, eager to chow down on burgers, pizza and popcorn, listen to music and generally enjoy the day.
Here is a selection from the more than 300 photos I shot during the day. I hope you enjoy them: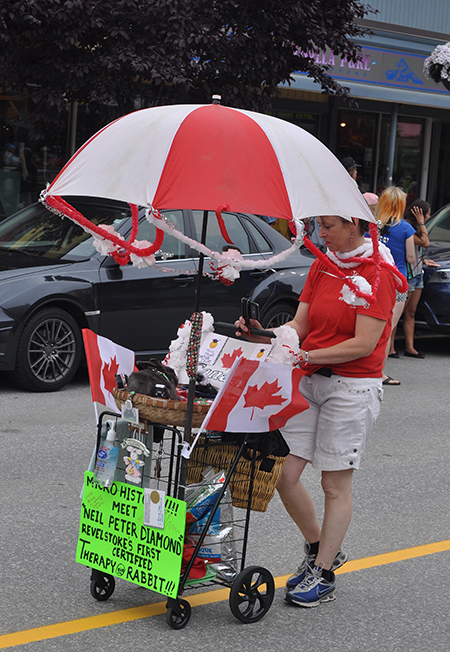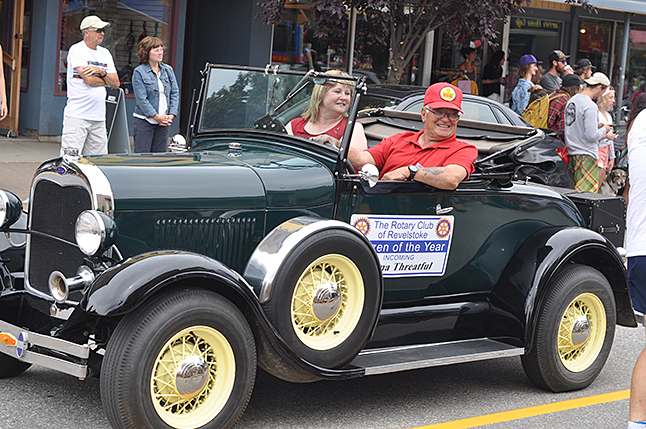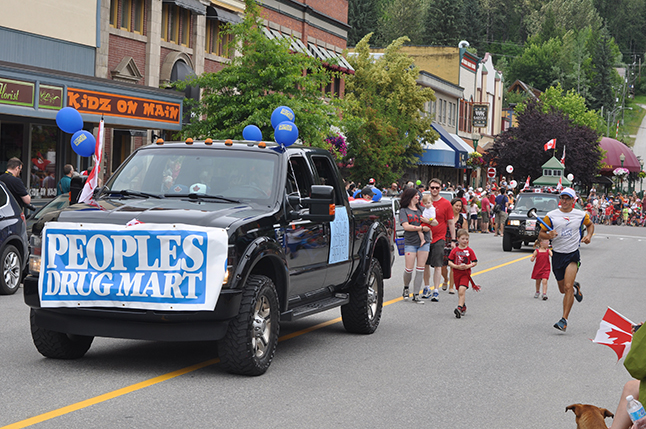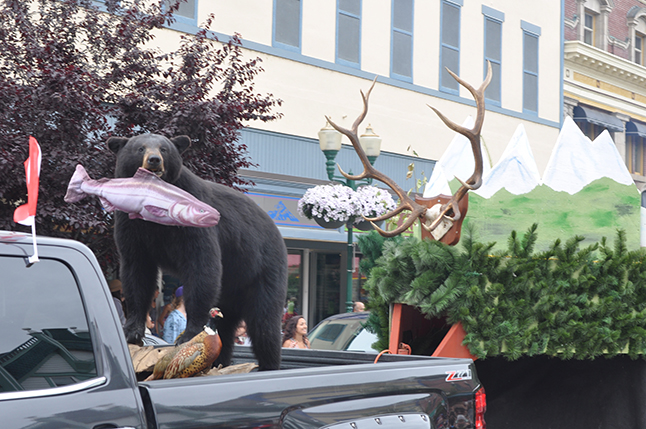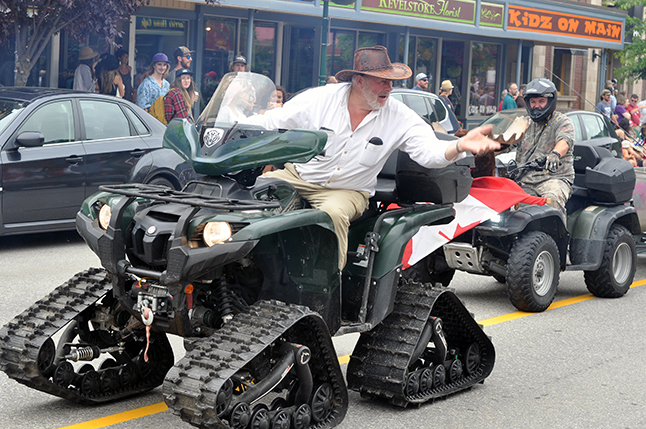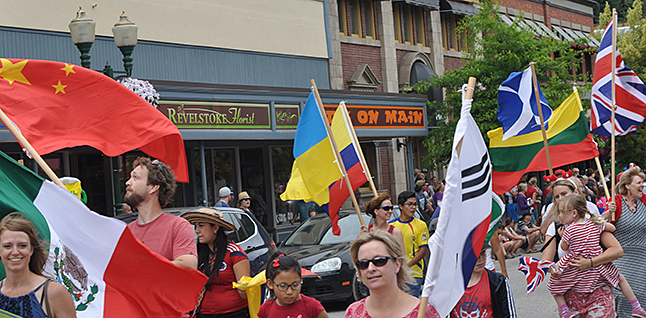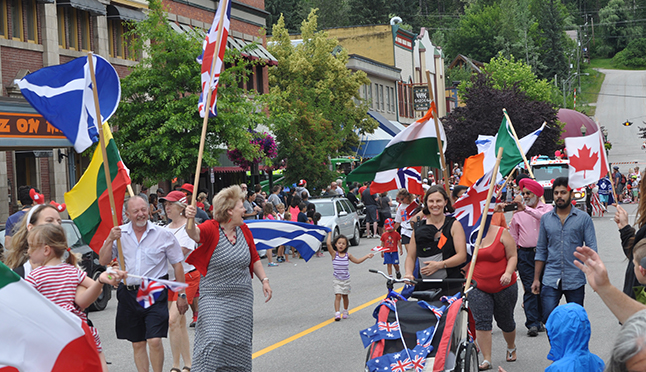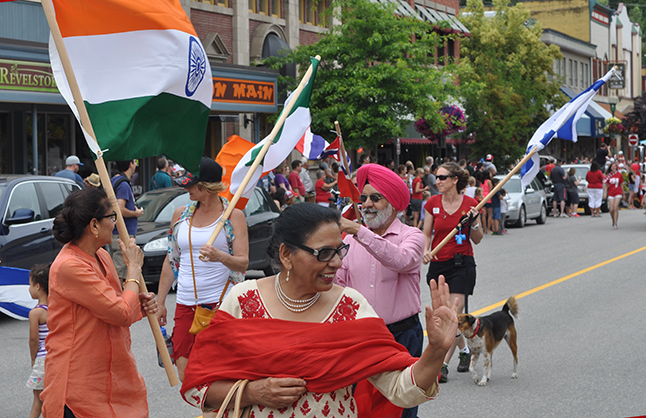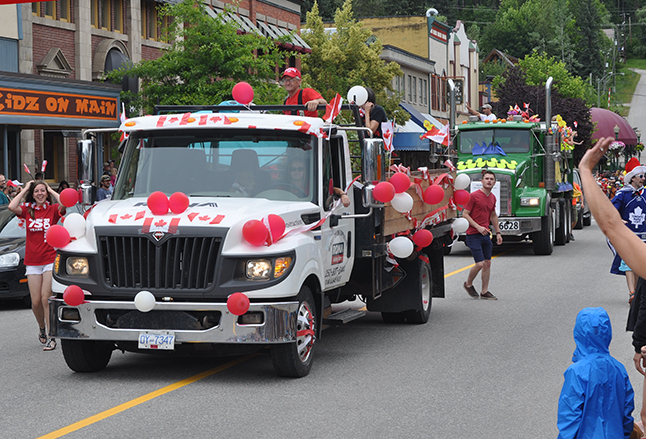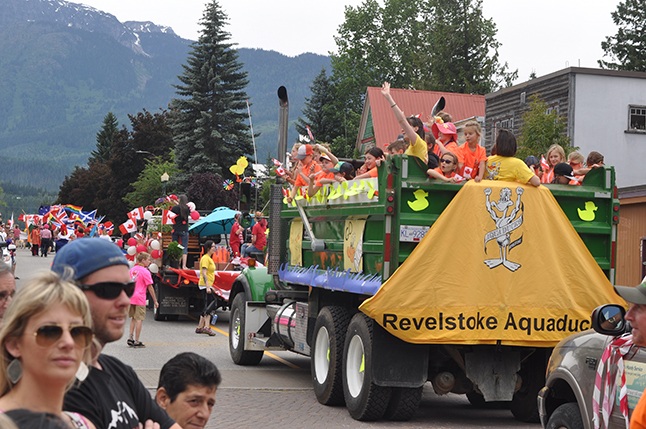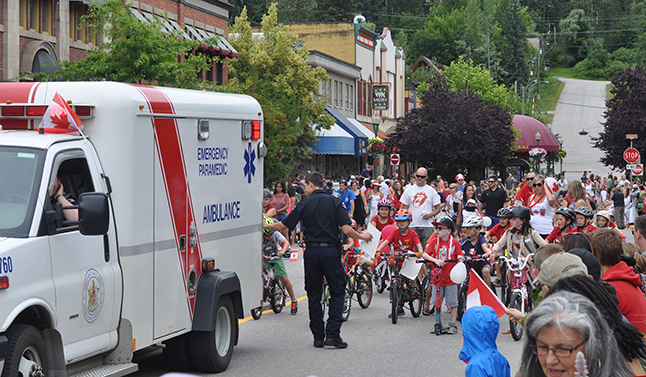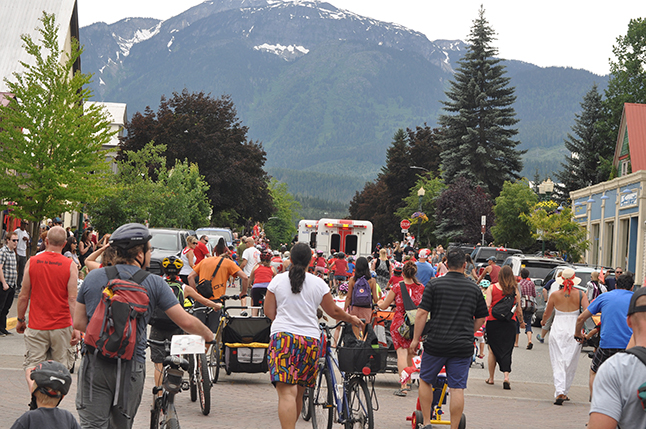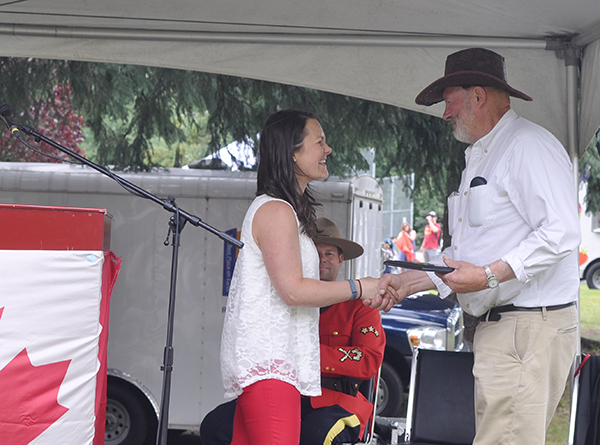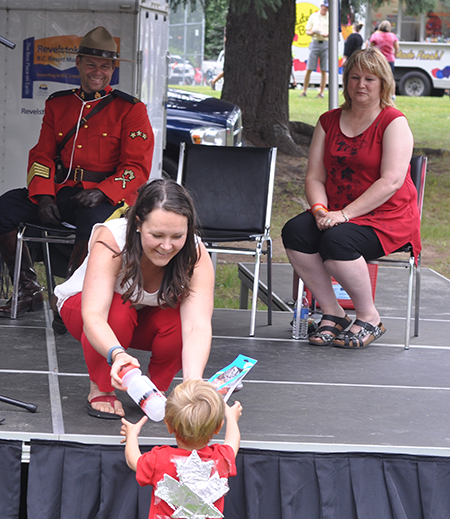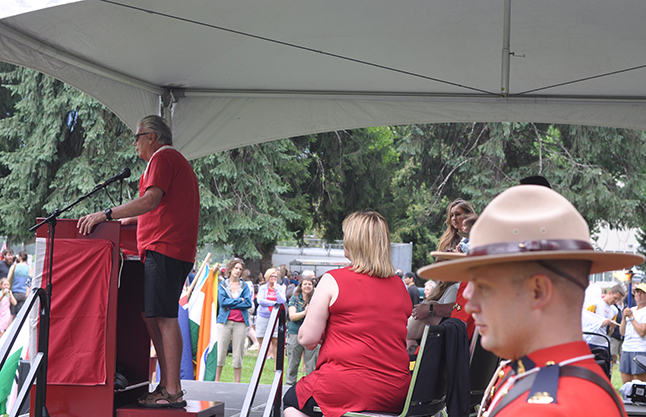 Did you miss the Canada Day parade? If you did, you can watch it now by activating the YouTube player below:
Here's a video of singer/songwriter Joanne Stacey's performance during the Arts Council's Summer Street Fest at Grizzly Plaza during the Canada Day evening: