By David F. Rooney
City staff have been directed by Council to proceed with detailed design and construction plans for the Victoria/Mutas and Victoria/Wright intersections.
Council also directed them to approach the Ministry of Transportation and Infrastructure about funding for this $1.7 million project. That figure includes a $285,000 contingency fund. Further to this particular direction, Mayor Mark McKee told Council on Tuesday, June 14, that Transportation Minister Todd Stone has asked to meet with him, in part about this project.
While he still has some concerns (particularly around the project's cost), McKee said he now "feels a lot more comfortable about it."
"I think someone's going to guarantee me that this will solve the problem," he joked, before continuing in a more serious mode: "I'd like to remind Council and the public that we're not doing this to fix the problem today, we're doing this to fix the problem we're going to have next year, in five years and 10 years… Right now, today this is the best scenario we can come up with."
As presented by McElhanney's Dave Kneeshaw and David Long, the project will be tendered in the near future with construction of the roundabout at Vistoria and Wright being completed with autumn. Work on the new entrances and exits to the restaurants on Mutas and the Tim Hotons/Shell Canada/Super 8 complex across Victoria Road is to be completed next year.
What to do about Bend Road — which some proposals had suggested should be closed — appears to remain up for discussion.
Lord and Kneeshaw said they have had some discussions with Shell Canada about its concerns about the project. (Please click here to read their letter to Council.)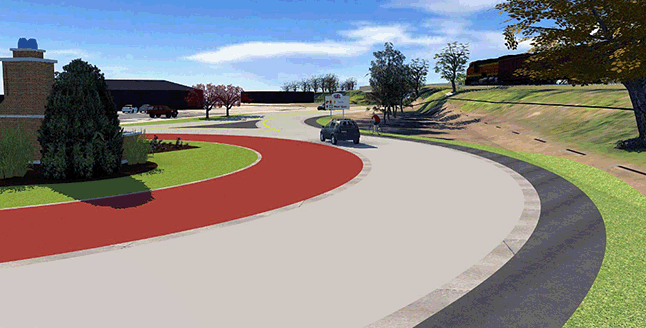 Please click here to read Engineering and Development Services Director Mike Thomas' report to Council and the PDFs of the McElhanney consultants' illustrated presentation.
Please activate the YouTube player below to watch the video of this roughly 35-minute-long presentation, which begins at about the 21:50 mark: