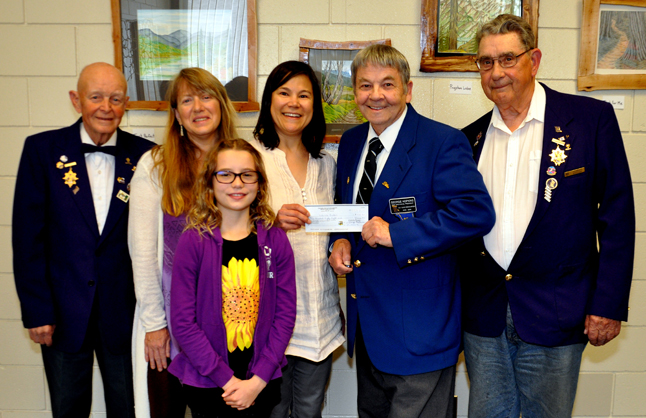 This year's summer reading club starts Tuesday, June 21, at which time kids can register, pick up a reading record, sign up for the programs they like, and participate in the first weekly contest for a chance to win a  prize. Registration is ongoing until the last program on August 17.
Each week Summer Reading Club members can enter to win a book prize by completing a fun activity. Completed reading records (which we will accept until the end of September) will be entered to win one of three grand prizes: a virtual reality View-Master, an Amazon Fire kids tablet, and a National Geographic Laser Pegs building kit. . Kids who register for our summer reading club are eligible to participate in as many of the following free programs as they like! We encourage early registration (starting June 21) as some of the programs have limited space.
The idea is that by keeping a record of what they read, kids will be motivated to read more. We encourage parents to help their kids choose a realistic goal for themselves such as 10 minutes a day, or a chapter a day, or whatever goal leads to success for an individual child. We believe that by keeping a reading record kids can maintain and may even improve the reading skills that they have gained over the past school year. I would like to remind kids and parents that the Okanagan Regional Library has a great selection of digital reading resources on our website such as digital magazines, newspapers, journal articles, eBooks, audiobooks, and a wonderful selection of educational interactive games and videos for youth of all ages.
Uncle Chris the Clown Wednesday, July 20 – 3:30 – 4:30 pm
This is a great show for all ages. Check him out at  www.unclechristheclown.com
Modes of Travel Wednesday, July 27 10:00 am – 12 pm
For ages 6 to 9 only please! Build and fly a paper airplane, build and float a boat, and build a balloon-powered Lego car!
Magic Train Ride Wednesday, August 3 3:30 – 5:00 pm
A great event for all ages (under 5 with an adult please). Travel to magical places such as Candyland and the Jungle – learn the local songs and crafts while you're there…!
Travel to New Zealand Wednesday, August 10 3:30 – 5:00 pm
This is a yummy adventure for ages 6 and older (younger welcome with a helper). Kids get to create and use "poi" while learning the traditional dance of the Maori people of New Zealand!
Travel through Time Wednesday, August 17 3:30 – 5:00 PM – For ages 6 and older only please. Build your very own time travel clock and use it if you dare!