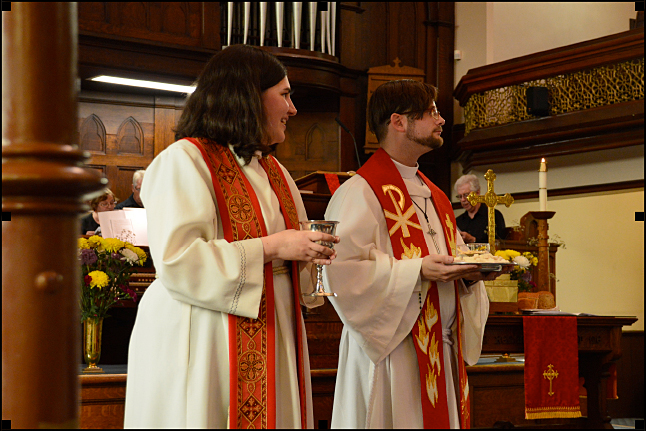 Revelstoke United Church has a new minister — Rev. David Cooke of Guelph, Ont.
A statement from the church, which has been without a minister since Rev. Ken Jones moved to Penticton late last autumn — said David "will begin his sojourn with us on July 4 with his first service scheduled for July 10.
"Rev. David hails from Ontario, born in Toronto, raised in Guelph, received a degree in English Literature from York University in 2009 and graduated from the University of Toronto Emmanuel College with his Master of Divinity in 2014," the statement said. "He did hospital chaplaincy training in Hamilton at St. Joseph's Healthcare where he worked in the mental health wards and is a Registered Psychotherapist in Ontario. Following this internship., David was ordained last month in the Hamilton conference.
"Rev. David comes to us with many gifts and talents and a variety of experiences including spiritual group leadership, music, (singing, plays a variety of instruments, song writing) creative writing (novels and poetry).
"When asked why he chose Revelstoke his response was the beautiful setting and his love of the outdoors and being aware of the many changes that have taken place over the last few years, not just in the church but in the community, he feels he would like to be with us as we navigate through these changes.
"It seems we are in for some exciting and perhaps energizing times.
"Everyone is invited to come to the Revelstoke United Church at 314 MacKenzie Avenue to meet Rev. David on Sunday, July 10, at 10 am as we welcome him into our community.