Former Invermere Town Councillor Spring Hawes is seeking the nomination to run as the New Democratic Party candidate in the provincial riding of Columbia River – Revelstoke.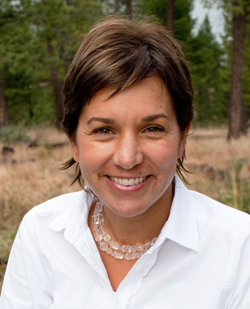 She is the second person to announce her intention to campaign. Invermere Mayor Gerry Taft announced his plans last week.
As a longtime resident, local business owner, two-term Councillor and active volunteer, Hawes says she has the experience, passion and strong commitment needed for the role of MLA.
"Serving my community is my passion," she said in a statement announcing her intention. "The opportunity to represent our region at the provincial level is an honour, and my experience in local government and as a local entrepreneur has given me the skills and understanding of what it takes to get the job done."
Hawes said the people of Columbia River-Revelstoke deserve a government committed to serving BC communities.
"After more than a decade of neglect under the BC Liberals, our public education, healthcare and our natural environment need to be top priority," she said. "I plan to be an MLA who will consistently bring our voice to Victoria."
Hawes has faced "significant personal challenges" in the wake of a 2005 mountain biking accident that left her quadriplegic but says "that hasn't limited me."
To stay in touch with Ms. Hawes, people can follow her on Facebook or get in touch with her directly at 250-688-0271 or Spring4NDP@gmail.com. To vote in BCNDP nomination process, people must be residents of the riding and members in good standing of the Columbia River-Revelstoke NDP Constituency Association for 90 days. To become a member, sign up online at www.bcndp.ca or contact Hawes directly.