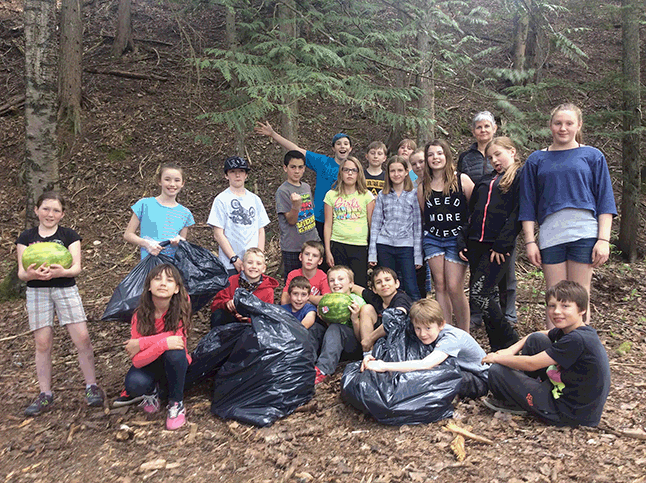 Last week, Revelstoke students got out from behind their desks and into the community to learn the importance of stewardship and participation on a local level.
The students were taking part in Beyond Recycling, a 24-week Wildsight program that tackles topics such as energy, waste and consumption. Using a hands-on approach and local community expertise, the program empowers students to come up with creative and positive solutions to environmental challenges.
On Earth Day, the students worked hard to clean up a natural area often used by the school as an outdoor classroom. They filled up four large garbage bags and were surprised by what people had tossed out.
"They learned how valuable stewardship of an area is," said local Wildsight educator Janette Vickers. "It's something that will be appreciated by so many others — students, teachers and other who use this beautiful space within our community."
A few days later, the students explored local food systems at the Community Garden at the Revelstoke Visual Arts Centre.
Led by Revelstoke Local Food Initiative volunteer, Jenn Meens, students learned about all aspects of the garden: raised vegetable beds, food forests and composting and watering systems. After the tour, the students rolled up their sleeves to weed and prep the beds so they could plant strawberry plants and herbs.
"The students were thrilled to get outside, learn about their community and have a hands-on experience that made a real contribution to the Community Garden," Vickers said.