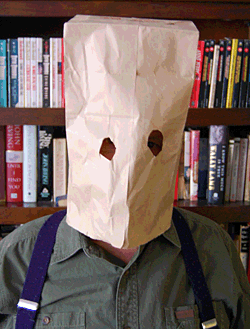 To the Editor:
The things I don't understand about Revelstoke. If I had a year to write this epistle there would be many, many more. Yikes, where to start? This is like trying to remember Grade 11 algebra.
In no particular order; why do we use so much orange warning paint on our sidewalks? How 'bout simply fixing them. It would be cheaper than a lawsuit.
Why don't more residents use the city's See Click Fix line. I know by personal experience that it actually works. All you need is your iPhone, take a picture, send it to city hall and somebody investigates the Clown who's blocking your sidewalk with his truck, or is it easier to bitch to your neighbour?
Why are the city snow ploughs so hard on our curbs? I wonder what self-inflicted damage costs the city? Are we short of qualified plough jockeys?  Maybe we need another person on our snow scoopers; a navigator. It would boost employment.
Why do so many lazy-lout drivers park on the wrong side of the street, facing the wrong way? Are their senses of direction impaired or is it some other kind of recreational impairment? Go get 'em Commissionaires. It's a thankless job anyway.
Why do we allow the ski shuttle bus to pick up skiers and boarders on Victoria Rd., the busiest and most dangerous 65 kmh thoroughfare in Revelstoke? What's wrong with picking up just around the corner on a side street? There was a movement to do just that, but it got shot down. Guess it would have meant too much inconvenience for some of the most physically fit members of society or could it be the Chamber didn't like the idea?
And while we're at it, why isn't there a very heavy-duty guard rail along the Victoria Rd. Sidewalk. You know the stretch, the one with nothing more than a curb width between the drag racers and the pedestrians. (This suggestion from Harold Hodgson. Good call)
Why do so many divers park along the yellow curbs at intersections? Holy infraction! It's difficult enough to see what's coming. We don't need some knot-head selfishly try to save two steps to the bank. I think it's a question for the commissionaires, or better yet, their employer.
Why don't more shop owners, especially in our vintage and revitalized downtown core keep their stores in pristine condition. Paint the posts where people have been tying up their dogs. Repaint your storefront. Keep the windows sparkling at all times. Replace burnt out light bulbs immediately… and…. keep the sidewalk in front of your business free of snow and garbage, always. It is not the City's responsibility to clear the snow and ice —it's yours, or the building's owner. Do you know how lucky you are that the City does it for you? It doesn't have to.
Pressure continues to build for competing businesses on the highway. I would think you would do anything you can to keep shoppers coming downtown.
If the punters see even a slightly messy store they start to think it might be having tough times. It's a big sales turn off.
Why don't we trim the trees along the highway above CPR hill so tourist traffic approaching from the east can see, at a glance, there is a town down here to investigate? Please correct me if I'm wrong but the last time I checked it was City property.
Just a few things I don't get about Revelstoke. If you have anything to add to the list, please use the comment section below.
Yours in social sarcasm,
Ms. Anne Throap
Pet Peeve Of The Month — To the local supermarket that made their aisles narrower and their shopping carts wider:  Are you going to offer free samples from Weight Watchers to your customers or free salve for bruised hips?