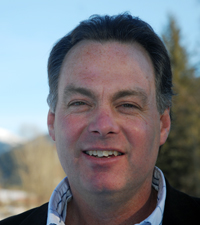 Much of the Opposition's time in Question Period over the last week has been spent focusing on information provided by the Seniors Advocate about the true state of seniors' care in British Columbia, and much of the data that is presented in that report is shocking.
For all of my time as your representative you have expected me to fight to make sure that government is meeting its responsibility to properly care for our elders, and the findings of the Seniors Advocate indicate that across the province, this is not the case.
The issue is not just with having appropriate facilities; in Revelstoke, Invermere, Kimberley and now Golden, community activism earned new or upgraded facilities. The issue is the level of funding, and the resulting standards of care, for our seniors.
British Columbia is known to have one of the lowest minimum requirements for care hours for seniors in residential care. And even with this very low minimum requirement, this report finds that over 80% of publicly funded care facilities do not even meet this standard. That is an appalling statistic that has significant impacts on seniors in care and their loved ones.
We have wonderful people in our communities who work in our residential care facilities who are doing their best, but there are simply not enough staff members to ensure the quality and level of care that British Columbians would feel is acceptable.
The Seniors Advocate says that the standards set in British Columbia are not high enough. One bath a week, for example, seems less than most would find acceptable, but even this minimum requirement is often missed.
The Seniors Advocate found a further consequence of understaffing. There is increased use of 'chemical restraint' in residential care facilities; the use of antipsychotic drugs on seniors without any diagnosis to make residents easier to manage.
The report found that nearly 1 in 5 licensed residential care facilities did not have an annual inspection within the last year.
The report indicates that the number one complaint made from within the residential care system relates to inappropriate type or level of care.
The stark reality of this situation is that this is a government that chooses to drastically under-fund care for seniors. The premier can stand in the House and talk about her commitment to caring for the elders who built this province, but the government's actions speak way louder than those hollow words. Remember, this is the government that gives a billion-dollar tax break to the richest 2% of British Columbians – that billion dollars could have gone into funding seniors' care.
It is important to send a clear message to the Premier, and to the Parliamentary Secretary for Seniors Darryl Plecas, to adequately fund our seniors' homes. Make sure they hear your voice on this very important issue. You can email premier@gov.bc.ca and darryl.plecas.mla@leg.bc.ca. Please cc me at norm.macdonald.mla@leg.bc.ca.
Norm Macdonald MLA Columbia River Revelstoke | 1-866-870-4188 | norm.macdonald.mla@leg.bc.ca