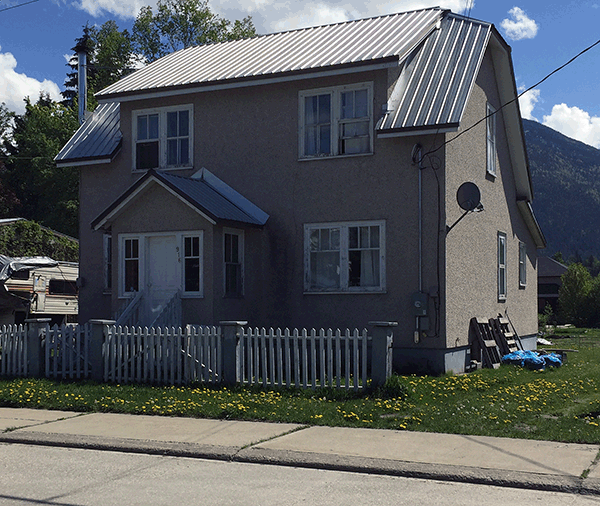 The Revelstoke for Refugees Committee received some amazing news this week when Kristina Welch and Reilly Geidt generously donated their house at 916 Downie Street for one year.
The Almastou family, expected to arrive here from a refugee camp in Jordan sometime later this year, will live in it for their first year here in Revelstoke.
A statement from the committee said Kristina and Reilly are creating two suites out of the house so that they can also continue to live in it.
"They are turning the current dining room into a kitchen/dining room so that the Almastou family will have the front of the house (kitchen/dining and living room) and the upstairs (4 beds and 1 bath) for themselves," Committee Chairwoman Rana Nelson said in an e-mail to The Current. "Kristina and Reilly will live in the back of the house (kitchen/1 bathroom/1 bedroom). All will share the laundry downstairs and the HUGE yard, with chickens and a garden, which will be great for the kids. The house is heated by a wood stove.
"Kristina and Reilly have donated the house in part with the hope to inspire another couple or family to do the same so that we could bring a second refugee family to Revelstoke. The donation is not contingent on getting another family, but having the house donation(s) would significantly decrease the costs needed for a second family."
Nelson said there will be an open house for interested members of the community and the news media once the renos are complete in early June.
She also noted that while Kristina and Reilly and their family are doing most of the renos themselves, they would welcome help with painting, cleaning, moving furniture or any other prep tasks in the next couple of months.
If you can help please contact Rana at rana.onwords@gmail.com or e-mail Kristina at welchkristina@gmail.com.