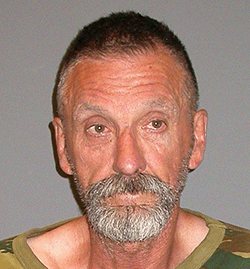 His body has not yet been recovered, but this week's drowning victim has been identified as Leslie (Les) Wetselaar even though the Mounties have so far been unable to locate members of his family.
"The Revelstoke RCMP have made attempts to find the family of the victim without any success," Staff Sgt. Kurt Grabinsky said in a statement to the news media early Friday afternoon, April 22." At this point the RCMP are releasing the name of the victim as that of Revelstoke resident Leslie (Les) WETSELAAR. Mr. WETSELAAR was approximately 69 years of age. Family of Mr. WESTSELAAR are encouraged to contact the Revelstoke RCMP at 250-837-5255."
Best known to Revelstokians by just his first name, Les was a generally inoffensive and friendly homeless man who has been here for at least 10 years.
Les is believed to be dead having been swept away by the Columbia River on Wednesday afternoon.
Revelstoke RCMP, SAR, BC Ambulance and Fire Rescue Service personnel were called to the Centennial Park Boat Launch where "he accidentally entered the water," the statement said. Boats a the RCMP helicopter all helped search the river from Revelstoke as far the 12 Mile flats. During the course of the search, the male was not located. The RCMP is treating the matter as a drowning.
The search continued for three days, and will occur again on Tuesday morning with the return of the RCMP helicopter. The public are advised to contact the RCMP if they see anything suspicious.