Reflections on a beautiful woman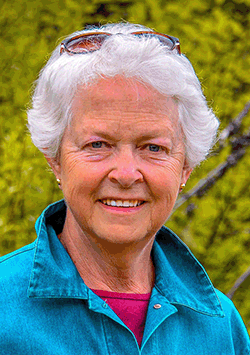 Sherri passed away peacefully on Friday, March 4 in her 68th year with Albert by her side. Sherri is survived by her husband Albert, children Liesje and Ryan (Christina), grandchildren Jack and Max, sisters Judy Vigue, Susan Volk, brother Bruce Tillen, and many nieces and nephews. She was predeceased by sister Diane Garant and parents Jack and Esta Tillen.
Sherri's strong sense of family, social values and love of nature were nourished by her upbringing. Born in Kaslo, Sherri spent her formative years in the communities of Lardeau, Trout Lake, Arrowhead, and Revelstoke.
Following her graduation from RSS, and seeking a career in business, Sherri graduated from Vernon Business College. She married Albert Van Goor in 1967 and together they spent five years in Calgary focusing on their careers before settling in Revelstoke to have a family.
Through their business ventures including R Taxi, The Frontier Restaurant and Remax Realty, Sherri's fine bookkeeping skills were an invaluable asset up until her retirement in 2005.
In addition to her business acumen, Sherri's convictions and independent spirit moved her to activism. She was instrumental in the formation of the Revelstoke Hospice Society. She was on the board of the Association of Children with Learning Disabilities (ACLD) at both the local and provincial level. In addition to serving as a school trustee, Sherri was actively involved in politics provincially and federally. Ever determined, her adventurous spirit even led her fly an airplane solo.
Her respect for and love of nature shone through her storytelling. In the words of her niece, Kathryn Purse, Sherri showed us the wonder in all the little things that make life so special and unique and beautiful — a toadstool growing under a bush, a butterfly wing, books on every subject imaginable, a bird in a nest (or even in the freezer).
Those who entered Sherri and Albert's home were warmly embraced through the creature comforts she treasured. Gentle, kind, and nurturing, she had a healing touch and a compassionate soul. Sherri could also be a force to be reckoned with and she wasn't afraid to speak her mind. Anyone in her presence would be guaranteed a laugh; always playful, she delighted in surprising or even shocking others.
Most of all, Sherri was robust. She was fun. She was loving, and she was loved.
In lieu of flowers, a donation can be made to the Revelstoke Hospice Society or to the British Columbia Alzheimer's Society. A Celebration of Life will be held at a later date.
Messages of sympathy may be sent to Sherri's family by viewing her obituary at: www.brandonbowersfuneralhome.com.
Cremation arrangements are in the care of Brandon Bowers Funeral Home.