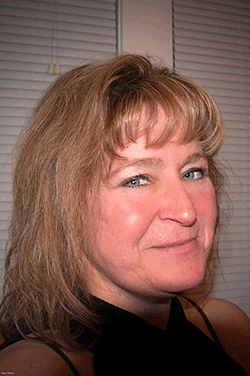 Cathleen Gale (Cathy) MacRae passed away suddenly at her residence in Revelstoke on Saturday, February 27, 2016, at the age of 55 years. A Memorial Service will be held at the Chapel of Brandon Bowers Funeral Home, Revelstoke on Sunday, March 13, 2016, at 1 pm.
Cathy was born in Hawkesbury, Ontario, on November 22, 1960, and had been a long-time resident of Revelstoke. She took wonderful photography and was a good cook. Cathy enjoyed being out in nature and loved her cat Kiko.
Cathy's mother Rose Gutziet passed away five days after her daughter on March 3, 2016. Cathy is survived by her daughter Cassandra of Revelstoke; father Lawrence of Sicamous; two sisters: Lorraine Ladan of Vernon and Shirley (Craig) Taylor of Trenton, Ontario; one brother Mike (Tammy) Gutziet of Revelstoke; several nieces, nephews and friends.
Messages of sympathy may be sent to Cathy's family by viewing her obituary at: www.brandonbowersfuneralhome.com.
Cremation arrangements are in the care of Brandon Bowers Funeral Home, Revelstoke.