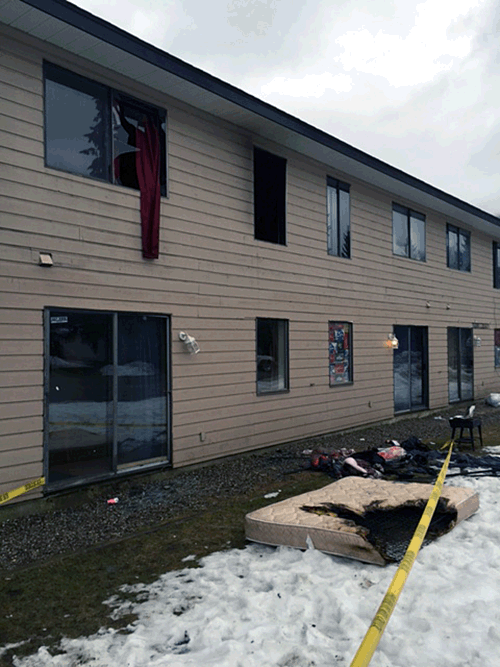 A late afternoon 911 call from the Columbia Gardens apartment building at 1949 Laforme brought the Revelstoke Fire Rescue Service out in just four minutes on Wednesday, March 2.
"Upon arrival, fire crews found smoke pouring out of a second-floor apartment and began an aggressive interior fire attack," Fire Chief Rob Girard said in a statement. "Within minutes we confirmed that everyone was out of the building."
Firefighters "knocked down the fire, ventilated and extinguished externally a burning mattress and room contents," Girard said on the day after the fire. "The apartment received heavy fire damage and we were fortunate it did not spread into the attic which would have been catastrophic."
Firefighters extinguished and overhauled the fire in just under two hours, with no injuries to any of the 22 responding Fire Personnel. The Service responded with two fire trucks, Tender 5, Ladder 6 and 3 command vehicles.
As to the cause of the fire, the chief indicated that the fire is being investigated Assistant Chief and Fire Inspector Roger Echlin.