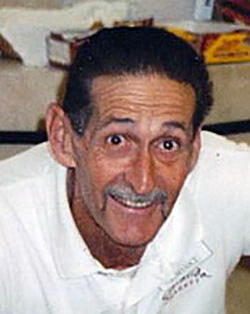 Bryan Robert Watling, July 17, 1949 – January 12, 2016, passed away peacefully at Mount Cartier Court Hospice.
Bryan was predeceased by his infant son Kristopher Ryan on February 10, 1981. He leaves his loving wife Marcia and their dog Jack; his children: Michelle Turner (Eric), Rob Gardner (Teresa), Tara (Patrick), A.J. (Katherine), Kristina (Johnny); twelve young grandchildren and many wonderful friends.
Bryan was well known in the community for his 18 years of loyalty to the Southside Market, where his enthusiastic and spunky attitude will be remembered for years to come.
Words cannot express the family's sadness at this time. Bryan was an amazing man, friend, father and husband who will be greatly missed by all he left behind.
Many thanks to the nurses and doctors who helped care for him at the Mount Cartier Court Hospice and Queen Victoria Hospital.
There will be no service by Bryan's own request. There was a private family gathering with a graveside burial on January 15, 2016, at Mountain View Cemetery. In lieu of flowers, memorial contributions may be made to the Revelstoke Humane Society or the Food Bank, in memory of Bryan.
Messages of sympathy may be sent to Bryan's family by viewing his obituary at: www.brandonbowersfuneralhome.com.
Cremation arrangements are in the care of Brandon Bowers Funeral Home, Revelstoke.