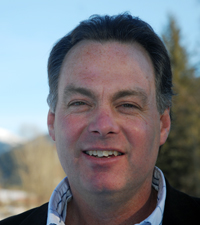 The New Year is always a time to reflect and re-evaluate, and as your representative to the Legislature, I've been thinking a lot about public policy and public spending.
The BC Liberals promised a Liquefied Natural Gas (LNG) industry that would create 100,000 jobs, an end to sales tax in BC, a trillion dollars in economic activity, the elimination of the Provincial debt and a $100 billion Prosperity Fund, with up to 17 LNG plants, the first to be up and running in 2015.
Turns out that none of those promises were real; the BC Liberals have failed to deliver on every count.
Instead of debt elimination, or even reduction, our debt under the BC Liberals has grown from $30 billion up to $165 billion, with more debt to be accrued.
And now with LNG stalled, Premier Christy Clark is placing all our economic hopes on the Site C dam project, which likely will cost more than $10 billion to build.
I disagree with this choice. The BC Utilities Commission, which is the independent body of experts that is supposed to review BC Hydro expenditures, was specifically denied the ability to review the viability of Site C. One can safely assume that the government does not want to be told that Site C is an unnecessary and expensive project.
Having failed to create jobs through LNG, Premier Clark is now using Site C as the cornerstone of her job creation plan. But I think that a far better publicly funded job creation project would be to complete the dividing and four-laning of the Trans-Canada Highway between the Kamloops and the Alberta border. It is a massive project that would create significant benefit to the rural economy. It would create opportunities through apprenticeships to train our next generation of tradespeople and it would modernize our main national transportation corridor which is far too congested, unsafe and unreliable.
A four-laned divided highway across our Province would have us join Manitoba, Saskatchewan and Alberta in having a proper modern highway from east to west, and would provide real ongoing economic benefits for decades to come.
It's time for government to make a better choice. Let's put people to work on a project that actually makes sense for the citizens of British Columbia.
Norm Macdonald MLA Columbia River Revelstoke | norm.macdonald.mla@leg.bc.ca | 1-866-870-4188