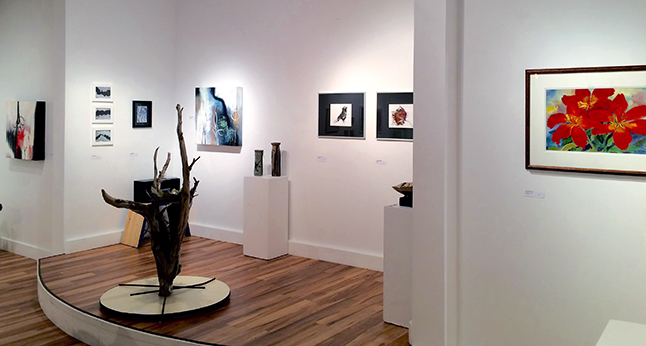 By Victoria Strange
The Visual Arts Centre's annual Christmas Shop show and sale opened Friday, offering Revelstokians a chance to purchase lovely, original and locally made artworks at affordable prices.
Amazing hand-made works of art and craft, sweet treats of cookies and cake, along with an enthusiastic gift wrapper made for a festive evening at the art gallery. Patrons did not hesitate in purchasing from a wide assortment of paintings, textiles, ceramics, and tree ornaments. This is certainly a show that will continue to bring in visitors looking for unique gifts this season. Be sure to visit early so you can secure the perfect present for yourself or someone else!
The Christmas Shop
 will be open every day from Saturday, December 5, until Sunday,20 from noon until 4 pm. The Visual Arts Centre is located at 320 Wilson.
Please click here for more information
. Here are a few images you might like: