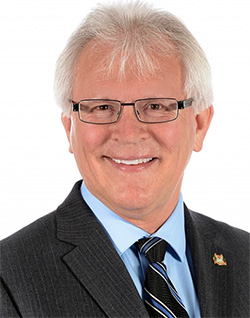 Thank you to the 63,203 people who voted in the October 19, 2015 election. Almost 74% of eligible voters in Kootenay Columbia took that walk to the polls, which was amongst the highest in Canada! This election was an excellent example of how every vote counts, and it is an honor to serve you as your Member of Parliament. So what's been happening in the first month?
Starting out as a Member of Parliament is incredibly busy. One of the challenges is setting up offices – my plan is to have staff in Ottawa, Nelson and Cranbrook for January 4, 2016. This involves leasing new space and furnishing the offices with the recycled inventory used by the former MP as the furniture, computers, etc. are all owned by the House of Commons. I plan on having one staff person in Ottawa and four in the riding so that you get good service here at home!
We are assigned office locations in Ottawa based on "standing," so for this 42nd Session of Parliament Liberal MPs picked their offices first, Conservative MPs second, and we are in process of picking our offices now. The next update will include my Ottawa office information – even if we're picking third it is an honor to have an office on Parliament Hill!
I also have to hire the staff. The NDP has unionized Constituency and Parliamentary Assistants and since we went from 103 seats to 44 in the election, there are several hundred qualified people in Ottawa who, under the contract, get the first opportunity to bid on the jobs both in Ottawa and across the country. That process is underway.
The MP has to serve their constituents whether permanent staff is in place or not. In the last month I have attended meetings and events in Fernie, Cranbrook, Creston, Invermere, Nelson, Kaslo and Johnson's Landing. There have been phone calls (250.919.9104) and emails (wayne.stetski@parl.gc.ca) and letters (PO Box 872, Cranbrook V1C 4J6 until January 1 and then send mail to Unit B – 111 7th Ave S, Cranbrook V1C 2J3) to answer.
There have been about 100 letters so far including those waiting for me in Ottawa. Experienced MPs have told me that once everything is up and running an MP can expect to get between 300 and 500 emails per day. If you have sent me some correspondence and haven't heard back yet please be patient – you will get a response! Phone me if it is urgent.
In the last month I was also in Ottawa for five days participating in an intensive orientation focused on finance and admin and the non-parliamentary aspects of being an MP. We are given a budget that includes staff salaries, office leases, providing information to constituents, in-riding travel, etc. If we go over it we pay for it out of our own pockets!
On average we spend over six months of the year in Ottawa participating in Parliament and other national responsibilities (for example I am the NDP critic for National Parks) so I also have to find accommodation in Ottawa. The balance of the year is spent traveling around the riding meeting with constituents.
Our job as the progressive Official Opposition is to make government and Canada better, and that is exactly what we will do!
Parliament begins on December 3 and continues until December 11 before breaking for Christmas. My next update will include a look at what it's like to sit in the House of Commons as your MP. I'm sure it will be an exciting and humbling experience!
Have a happy Holiday Season and a great New Year! I hope to see many of you during the break when I start my Coffee With Your MP sessions around the riding!
You can reach Wayne Stetski's assistant, Laura Branswell, by phone at  250-919-9104 or by e-mail at Wayne.Stetski@parl.gc.ca. You contact Wayne Stetski's constituency office via Canada Post at PO Box 872, Cranbrook, BC, V1C 4J6. His Facebook page is at www.facebook.com/StetskiNDP and he can be found on Twitter at @WayneStetski.