By David F. Rooney
I've been a professional journalist since 1976 and I have rarely had as much simple fun anywhere as I have in Revelstoke at this time of year in part because of our approach to Halloween.
There's something about this ancient Gaelic festival that excites the child that hides within my adult shell and I think a lot of our fellow Revelstokians feel the same way. That must be why they keep dressing up for work year after year.
I've been taking photos of our local people in costume at work and school for 14 years and still enjoy it immensely. Don't ever change Revelstoke!
Here is my photographic take on our community's 2015 Halloween spirit: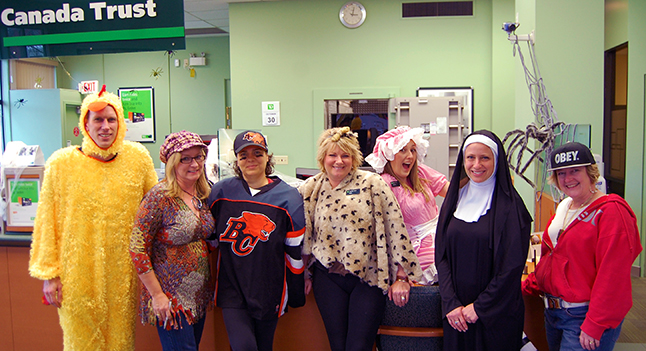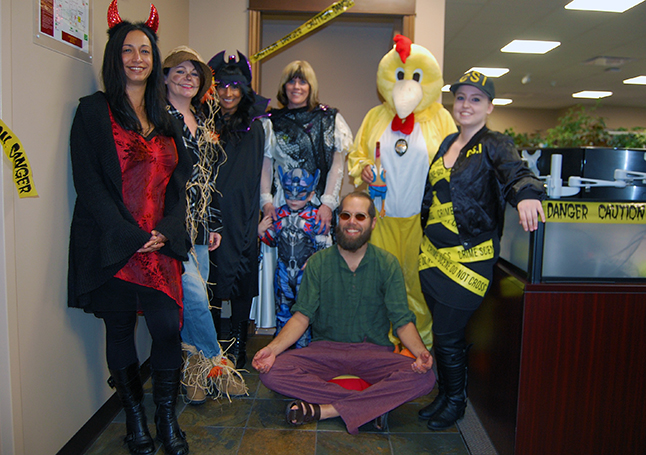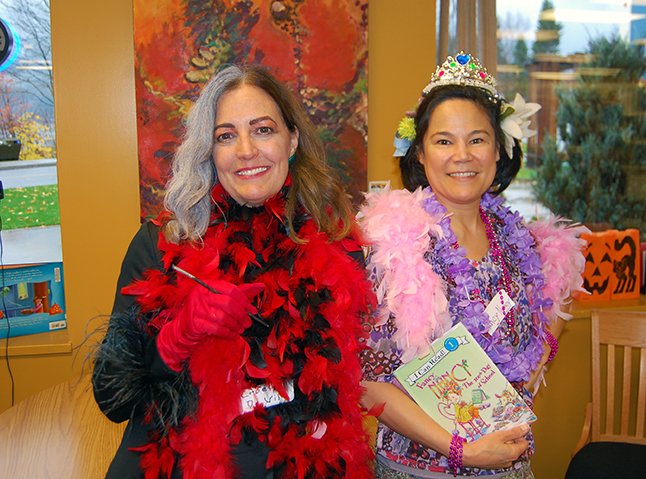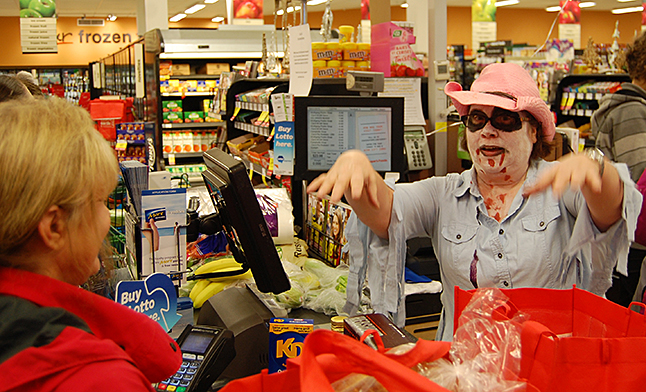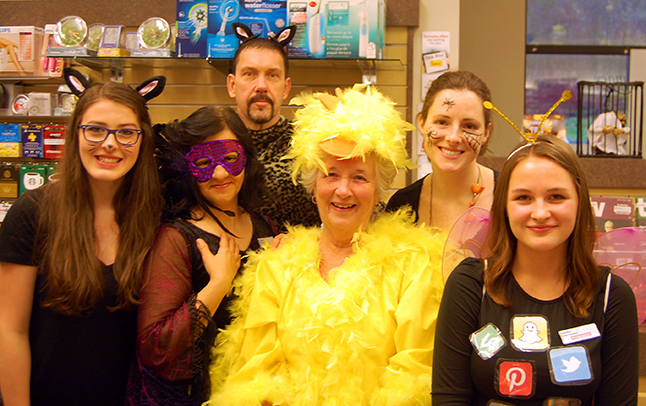 Our local schools are always hot beds of Halloween fanaticism and here are some photographic offerings from The Current's student reporter-photographers at Arrow Heights and Columbia Park Elementary. Thanks for sending these in!
These first three photos are from the AHE Halloween Dance staged by the Grade Seven class.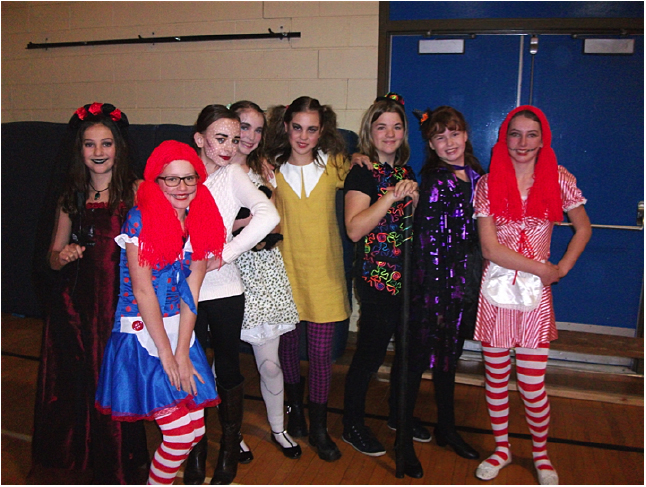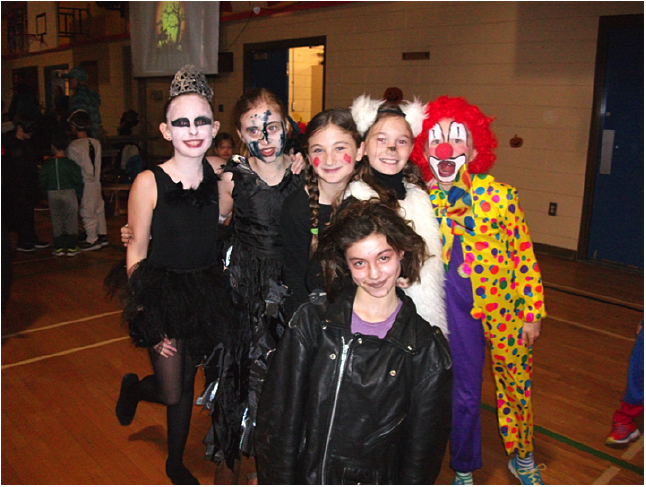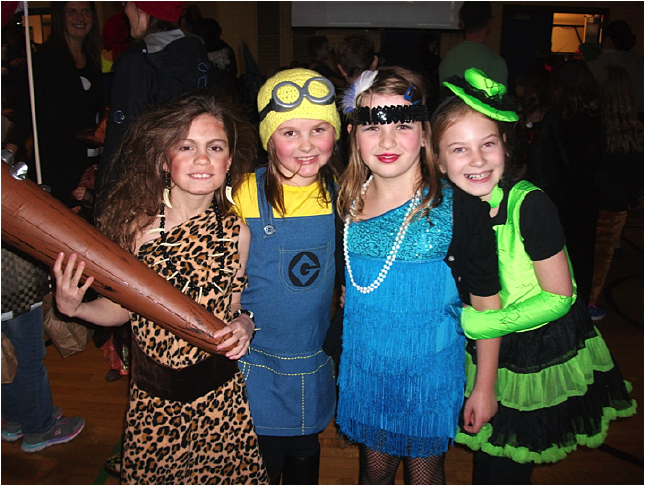 Arrow Heights Haunted House
By Emily MacLeod and Amelie Delesalle
AHE student reporter-photographers
On Thursday, October 29, the Grade 6/7 class held a Haunted House as a fundraiser for their year-end trip to Sunnybrae. They put it together extremely fast, in only a few weeks. There were five different themes, which included a graveyard, a bedroom, a basement, an asylum, and a construction site. It was a great success! Thank you to all the students and families who came out and supported our fundraising event.
Here are a few photos from the event:


And, finally, here's a Halloween offering from Columbia Park Elementary…
CPE held a Storybook Pumpkin Patch
By Khushi Dhanoa
CPE student reporter-photographer
Students at Columbia Park Elementary didn't hold a Haunted House this year but they did hold a dance and the school library hosted a Storybook Pumpkin Patch. The students chose a character from a book they liked and decorated each pumpkin as that character. Students at CPE dressed up and had a great afternoon of Halloween fun!
Can you guess who these literary characters are?


Happy Halloween!