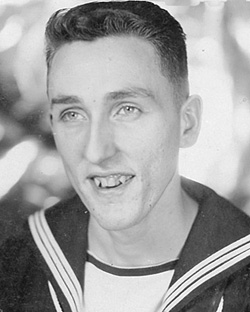 With great sadness we announce the passing of John Duncan Low on August 25, 2015, surrounded by his family at Queen Victoria Hospital.
A Celebration of John's life will be held at the Knights of Pythias Castle Hall on Saturday, August 29, 2015, at 1 pm.
John was born April 22, 1939, in Elbow, Saskatchewan. In his twenties John joined the Navy where he rose up to the Corporal rank. After leaving the Navy, John moved to Revelstoke where he worked for Downie Sawmill until his retirement in 2004. He was a member of the Knights of Pythias for many years. In his free time he enjoyed golfing and bowling. After his retirement he could be found at the Revelstoke Forum working the concession stand and cheering on his grandkids.
John was predeceased by his parents Walter and Winnifred Low and his siblings Ron, Jim, and Stanley Low and Jean Cotts. He is survived by his children Mark (Heidi) Kinoshita; Ashley (Kori) Liebregts and Daniel (Tiffany) Baresinkoff; grandkids Krystal and Kurtis Kinoshita and Reece Liebregts; sisters Linda (Lindsay) Van Zandbergen and Joan Low; nieces and nephews Warren, Barry, Michael and Linda Jean.
The family would like to thank the wonderful staff at Queen Victoria Hospital especially Dr. MacDonald for their care and compassion.
In lieu of Flowers contributions can be made to John's favorite charity BC Children's Hospital. GO ROUGHRIDERS!
Messages of condolence may be sent to the family by visiting John's obituary notice at www.brandonbowersfuneralhome.com.
Cremation arrangements are in the care of Brandon Bowers Funeral Home, Revelstoke.