Music from the Golden Age of Hollywood is about to be recreated this coming Friday at RMR's Revelation Lodge as singer Melina Moore conjures the spirit of Judy Garland in Over the Rainbow.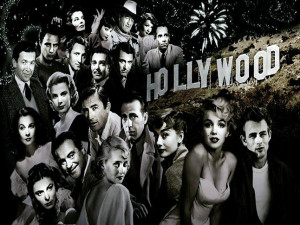 "Channeling… other Golden Era icons, the show is a tribute to the Great American Songwriters: George Gershwin, Harold Arlen, Kurt Weill, Rodgers & Hart, Irving Berlin, Cole Porter and more," said a statement from Revelstoke Mountain Resort, which is hosting this musical dinner show with the Revelstoke Arts Council.
This follow up production to last year's smashing success, The Phantom Returns, brings together Moore, a soprano, with pianist Jim Leonard, clarinet/sax player Doug Sonju, bassist Bill Lockie and drummer Peter Padden.
Their stunning jazz-band arrangements will feature Over the Rainbow, The Trolley Song, Smile, Easter Parade, Embraceable You and other great songs made famous by some of the greatest entertainers that ever lived in the glorious Golden Age of Hollywood.
Tickets for this remarkable show on Friday, August 21 are $75/person and include gondola access to Revelation Lodge, a delicious dinner, and the Over the Rainbow musical performance. Gondola: 6 pm / Dinner: 6:30 pm / Show: 7 pm.
Here — just to tempt your palate is the Over the Rainbow Buffet Dinner Menu:
Freshly Baked Artisan Breads & Buns and Greek Salad;
Chickpea and Quinoa Salad;
Artisan Mixed Green Salad with Garden Vegetables;
Warm Garden Salad — Grilled green beans, asparagus and broccoli grilled and topped with goat cheese and a balsamic glaze;
Eggplant and Zucchini Parmesan – Encrusted in a rice noodle crumb and oven baked with a tomato and basil sauce;
Broiled Wild Atlantic Salmon –  Topped with a blueberry balsamic reduction salsa served over steamed rice;
Beef Braciole – Flank steak stuffed with sun-dried tomatoes, basil, spinach and mozzarella cheese (GF) served over a cauliflower and celeriac puree; and
Tre Leches Trifle with Grand Marnier whipped cream with summer fruit.
Doesn't that sound delicious?
Tickets are limited and can be purchased at Revelstoke Mountain Resort in R-Gear or online at www.revelstokemountainresort.com
For additional information please call 250-814-0087 or email info@revelstokemountainresort.com