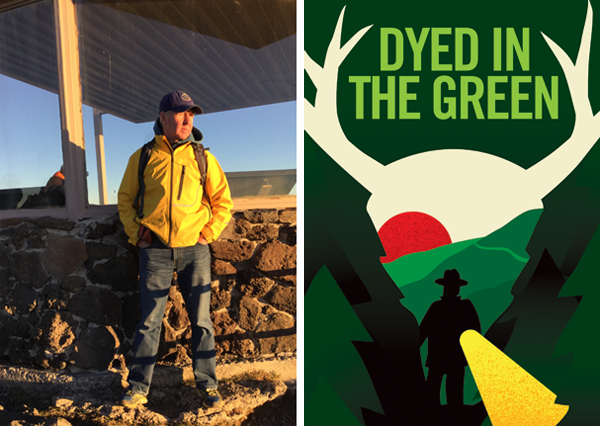 George Mercer, a former national park warden and new author, will be at Grizzly Book and Serendipity Shop on Monday, July 20, from 11 am 'til noon to sign copies of his debut novel Dyed In The Green.
This new work of fiction focuses on Canadian national park wardens and their battles to protect our country's special places. Mercer, who was born and raised in Newfoundland, worked in six national parks across the country before retiring in 2012, after a 35-year career with Parks Canada.
"Each book will be set in a different national park as the stories follow the main characters from Nova Scotia to British Columbia and back again, concluding on the east coast in Newfoundland and Cape Breton," he said in a statement.
The first novel, set along the world-famous Cabot Trail in Cape Breton Highlands National Park, tells the story of the park wardens' cat-and-mouse campaign to bring to justice a poacher who lets nothing stand in his way.
Subsequent books in the series, including Book Two – Wood Buffalo, will build on the notion that our country's national parks are under threat from within as well as from without.
Dyed In The Green is available at independent bookstores throughout Canada.