By David F. Rooney
The highly anticipated writ ordering the next federal election has not been issued and NDP candidate Wayne Stetski is already challenging incumbent MP David Wilks to a debate.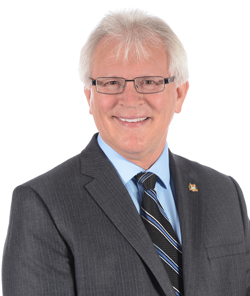 In fact, Stetski doesn't want just one debate, but eight of them in different communities across the riding of Kootenay Columbia.
"I intend to be there, debating the current MP at every opportunity," Stetski said in a statement. "We are all asking the people of this area to choose us to be their representative. This is a job interview, so we all have to show up."
The former Cranbrook mayor is demanding that Wilks "commit to be at an all-issues debate in every major community."
But Wilks isn't about to be pushed into doing anything.
"The House just rose two weeks ago," he said, noting that no one, with the exception of Prime Minister Harper, knows when the writ (the formal written order instructing the returning officer in each electoral district to hold an election to elect a Member of Parliament) will be dropped.


Wilks said Tuesday he won't be stampeded by any kind of challenge at this point in time.
Stetski is suggesting the formation of a debate committee, composed of a representative of every candidate, to work directly with debate organizers to set a debate calendar that works for everyone, and provides debates in all 8 major communities in the riding.
During the 2011 election Wilks attended three of seven community debates.
"We'll look at what we want to do during the campaign," the Conservative Party MP said, adding that he has his own set of questions and challenges for his New Democratic Party rival. "The NDP is making a lot of promises and I think people want to know how they're going to pay for them."
The election is widely expected to be held on October 19.