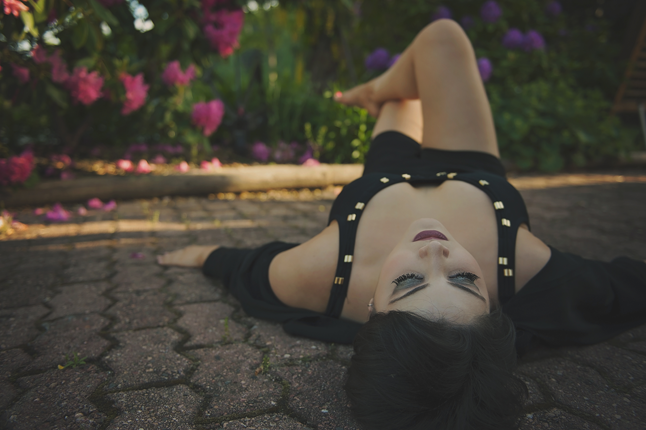 By David F. Rooney
Just months after finishing in the regional Top 10 in the CBC's Searchlight Music Competition, Christina Amelio is eagerly putting herself forward in the Unsigned Only — a competition geared for solo artists, bands, and singers all over the world who are not signed to major label records.
"Since Searchlight my single Who Do You Think You Are has — and is — being played In the UK and on the Deuce worldwide. The reception in the UK has been really awesome."
Christina, who now lives in Castlegar, said Friday, July 10, that she has just found out she is a semi-finalist in the Unsigned Only competition in the Top 40 pop vocal category.
"This is a massive competition and some of the judges are Sinead o' Connor, Rosanne Cash, The Killers and (Rolling Stone contributor) Anthony
Decurtis just to name a few. This is super exciting and I'm just having the time of my life!"
This young woman is now awaiting announcement of the finalists for the Unsigned Only competition on July 24. If Christina wins, she'll be eligible for some pretty decent prizes, including cash.
For more information please visit Chrstina's website at ninaamelio.com. You can also follow her on Twitter at Twitter @NinaAmelio.