Axis Mundi, the new biannual festival launching in Revelstoke September 18 – 20, announces its 2015 line-up with headliners Walk Off The Earth topping the list.
With over 500,000,000 views, YouTube phenomenon Walk Off The Earth will headline the Axis Mundi main stage at the Revelation Amphitheatre, a short — and free — gondola ride up from Revelstoke Mountain Resort, on Saturday, September 19. This is the band's next and only Canadian tour date, before launching their European tour in support of their new album, Sing It All Away.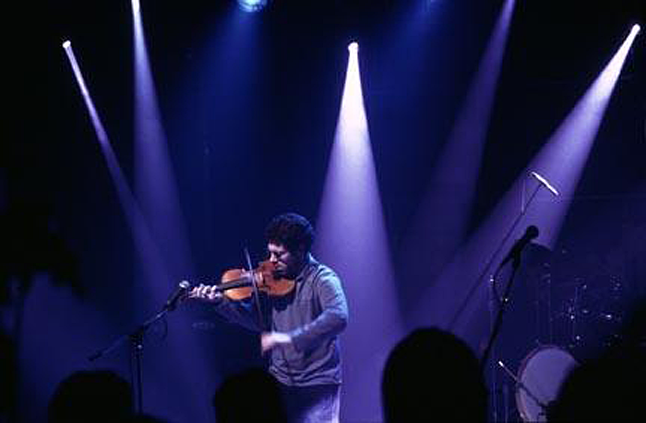 Headlining the main stage Sunday night, catch Celtic fiddle whiz Ashley MacIsaac and electronic-funk duo, The Floozies, bringing down the house. Other main stage performers include Adham Shaikh (BC), Highs (ON), Little Hurricane (USA), Sticky Fingers (Australia) and Baskery (Sweden).
Click here to see the main stage schedules.
The overall weekend programming for Axis Mundi Harvest will include children's programming (free admission for kids 12 and under) and a downtown music crawl / fringe festival on Friday evening, with a free concert at Grizzly Plaza followed by a smorgasbord of live music at venues throughout the city.
During the festival, Mackenzie Avenue will be closed from Victoria Road to Second Street. On Saturday and Sunday (September 19 and 20), adventure sport operators and gear providers will have booth displays on both sides of the street in an Adventure Market that is open to the public. Attendees will also find local, organic and healthy foods available for purchase at the celebrated Revelstoke Farm and Craft Market, alongside workshops and demos ranging from avalanche awareness, food sustainability, environmental initiatives and more.


Mountain culture films and guest lecturers will also be part of the sampler on Saturday and Sunday. The lecture series will include seminars from speakers like environmentalist Severn Cullis-Suzuki and as well, stories of adventure and survival from speakers like Jamie Andrew, the incredible Scottish mountaineer who, despite having no hands and feet, has made amazing ascents all over the world and Revelstoke's own adventurous Greg Hill.
With tickets capped at just 3,000, this is not mega festival. Axis Mundi is an intimate outdoor lifestyle and music festival, and more. It will be the kind of experience where people can explore the opportunity of challenge, where inspiration comes from new ideas and great music, and where community has a physical presence and place to come together, to simply unplug and play.
Please click here to see the full line-up (note: schedules subject to change).
If this lineup has you salivating at the prospect of an incredible weekend you can click here to purchase your tickets online.