By David F. Rooney
Aboriginal students gathered at Centennial Park on Monday, June 1, for the presentation to School District 19 of the sturgeon-nosed canoe it commissioned from Wayne Louie, a master canoe maker from the Ktunaxa nation.
It was an exciting moment for the students, some of whom helped Louie and his assistant iris Caye create the canoe's all-wood framework when the project began early last month.
Here are photos from the presentation ceremony as well as never-before-seen images of RSS students helping Wayne build the framework: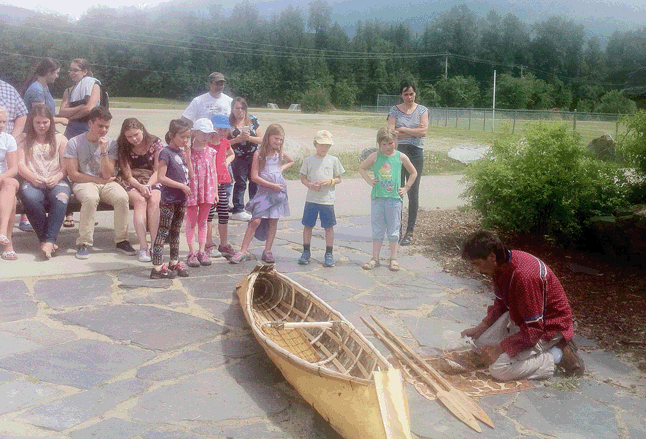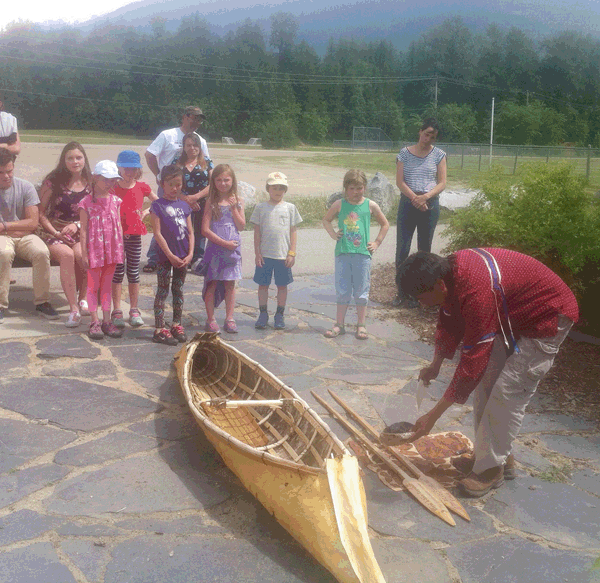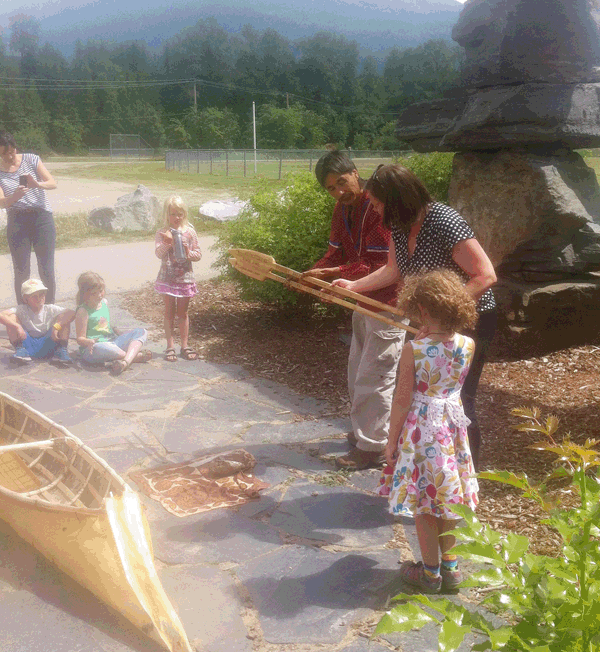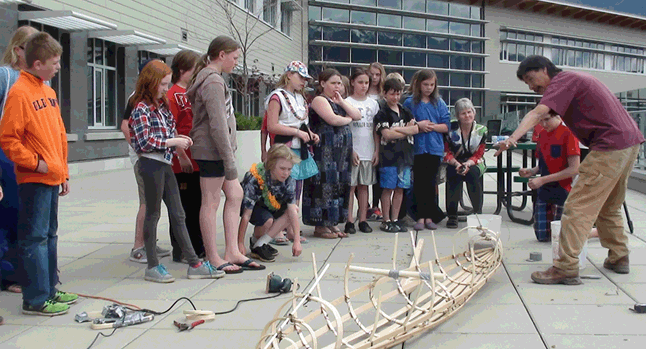 Please click here if you'd like to see an earlier set of photos of Wayne and iris working on the canoe at the Farmers' Market as well as a video about Wayne and his canoes.