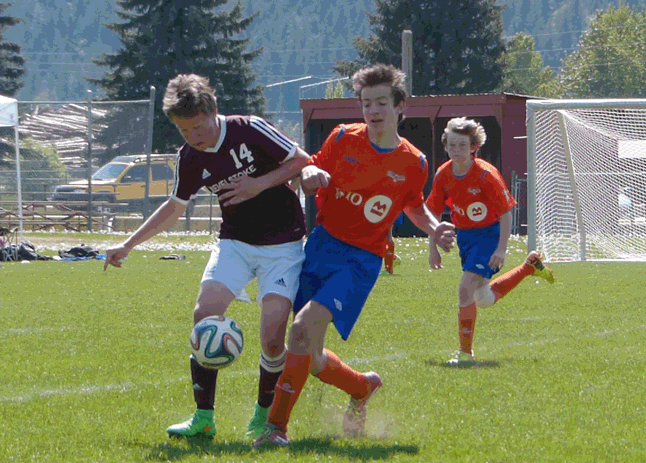 By Chris MacDonald
This past Mothers Day weekend had the Boys U14 Rep team playing a home and away with Kamloops.
After a good practise Friday night, followed by a good sleep, the boys made their way to Kamloops to play their A team in Valleyview on Saturday. After our parents helped repair their field the game got underway. Under a hot Kamloops sun the boys fell behind 3-1 in the first half. They played much better in the second, controlling the play and pressing unsuccessfully. The game ended 3-1 Kamloops despite a great effort.
A beautiful Mothers Day Sunday saw the boys host their first home game of the season against Kamloops B. Under our own hot sun the boys brought their A game and defeated Kamloops 4-2. After the game they cheered not only for their opponents but most loudly for their mothers as they then walked across the field as a team and called Happy Mothers Day! to those in attendance.
All in all a successful weekend with many positives, including a refreshing dunk in the Columbia to cool off. The boys are back in action at home in Centennial park both May 23rd at 1:00 and May 24th at 11:00 against Vernon and Kamloops A respectively.