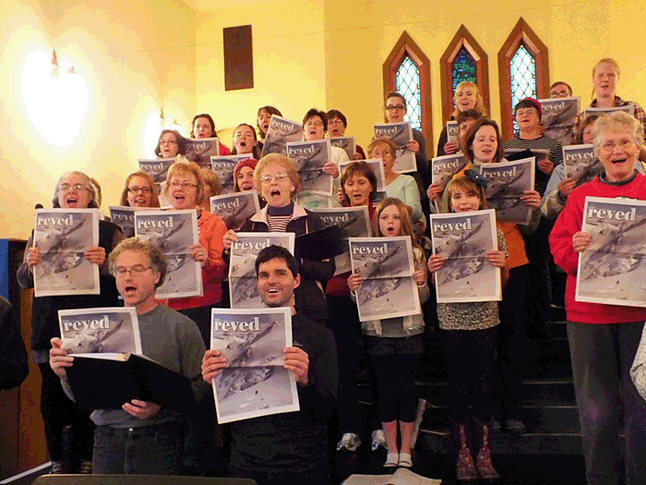 By David F. Rooney
Reved Quarterly, Heather Lea's labour of literary love, is almost 10 years old and she has a marvellous idea she hopes the community will support: a coffee table-style book featuring the quarterly publication's best stories and illustrations since 2005.
"I think this not-for-profit book will be a terrific souvenir for our friends and neighbours," Lea said in a recent interview.


"Briefly, we are printing The Best of Reved Quarterly in time to launch at our 10th Anniversary party on June 13 held at the Woolsey. In this day and age, ten years in print in a small community is pretty newsworthy in itself but additionally, we are trying to raise the funds needed to print the book as a not-for-profit. The book has already been designed and is ready to hand into the printer — we just need the leg up financially."
Towards that end, she has initiated a Kickstarter crowd-sourcing campaign that she hopes Revelstokians will back. Publishing a book is an expensive proposition. Heather says Reved needs $10,000 to print a limited run of 300 copies. Her printer, Hemlock Printers in South Burnaby, will proceed with the print run if she can deliver $5,000. If she can't raise the rest it'll come  out of her own pocket. But Heather is confident. And so, it seems, is Hemlock Printers. It has contributed $500 to Reved's Kickstarter campaign. "I think this shows how confident they are in Reved procuring the money as they wouldn't invest that amount otherwise," Heather said.
Still, Reved needs all the help it can get because the Kickstarter campaign has just 17 days to go so time is, as they say, truly of the essence. Please click here if you would like to support this very worthwhile project.
"We very much need the community's support," Heather said, adding that if, by some chance, the campaign generates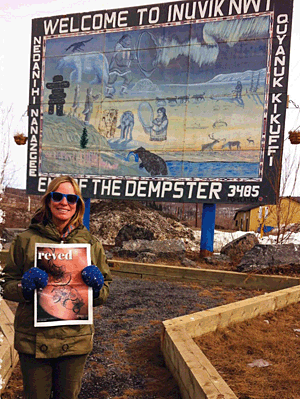 more money than the printing costs require Reved will donate a percentage of the excess back to each donor. "That makes it a win-win."
For the past 10 years Reved Quarterly has published some of the best — and liveliest — writing by local writers, much of it illustrated by Revelstoke artists and photographers. It was a publishing platform the community did not realize it was missing until Heather created it. Until 2005 Revelstoke was pretty much a one-publication kind of place. There was one print newspaper, The Times Review, and that was it; there were no online publications here at all.
Heather's genius was in recognizing that there were other voices struggling to be heard here. Young writers offered short stories, poetry and alternative viewpoints on many different subjects that the newspaper was not suited for.
Over the course of the 40 issues published since its inception, Reved's mission has been to give readers a sense of what it feels like to live in Revelstoke.
"This not only appeals to those living in the community but to outsiders as well, who, after reading Reved, feel much more in tune with our town, its extremely talented inhabitants and what is happening in Revy," she said. "This book immortalizes a piece of Revelstoke history. The winning stories within its pages were hand-selected by 12 volunteer judges, who spent their free time reading 40 past issues of Reved."
Those 12 judges are Bob Gardali, Rob Buchanan, Jeff Wilson, Kendra Runnalls, Cathy English, Laura Stovel, Rosalie Williams, Karilyn Kempton, Anne Marie Gill, Amber Thompson, Alison Just and Ralph Beaumont
Others assisted as well: Imogen Whale helped with the Kickstarter campaign and in finding sponsors; Giles Shearing made major social media contributions; Emily Beaumont did a lot of legwork finding sponsors; and
Petra Raschig compiled a list of the more than180 people involved in Reved as contributors, writers and photographers over last decade.
Ideally, they — and, in fact, everyone who appreciates our community's dedication to arts and culture — will have something to celebrate on June 13 when Reved Quarterly celebrates its tenth birthday at the Woolsey.