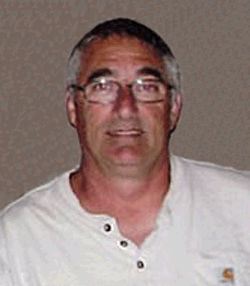 Lawrence Hans (Larry) Bennetts passed away at Queen Victoria Hospital in Revelstoke on Friday, May 15, 2015 at the age of 64 years. There will be no formal funeral service by Larry's own request. Instead a Tea will be held June 6 2015, from 1 pm to 4 pm at 1924 Laforme Boulevard. In lieu of flowers, memorial contributions may be made to the Heart & Stroke Foundation, 729 Victoria Street, Kamloops, B.C. V2C 2B6, or the charity of one's choice, in memory of Larry.
Larry was born in Beavermouth, BC, on January 20, 1951, and had been a life-long resident of Revelstoke. He was a member of the Elks Club and the ATV Club. Larry enjoyed camping and fishing. He was an avid sports fan and loved watching hockey, baseball and football.
Larry was predeceased by his parents, David and Edie Bennetts. He is survived by his wife Sharon of Revelstoke; two children: Krista Bennetts (Jason Robinson) and Kevin (Laura) Bennetts, all of Revelstoke; three grandchildren: Rebecca (Kevin) of Coquitlam and Raylin and Jaclyn of Revelstoke; siblings: Marie, Rick, May (Art), Carol (Gord) and Linda, as well as numerous nieces and nephews.
Messages of sympathy may be sent to Larry's family by viewing his obituary at: www.brandonbowersfuneralhome.com.
Cremation arrangements are in the care of Brandon Bowers Funeral Home, Revelstoke.