By David F. Rooney
I'm always interested in how people decorate themselves and their surrounding and face painting is just another manifestation of the human urge to transform and beautify themselves. So it was no surprise that I was attracted to Tina Schultz's face painting tent on First Street during Saturday's Spring Sale.
In the following photos you'll see how Tina turned shy young Madeline Hunt into a kitten with a pale blue face: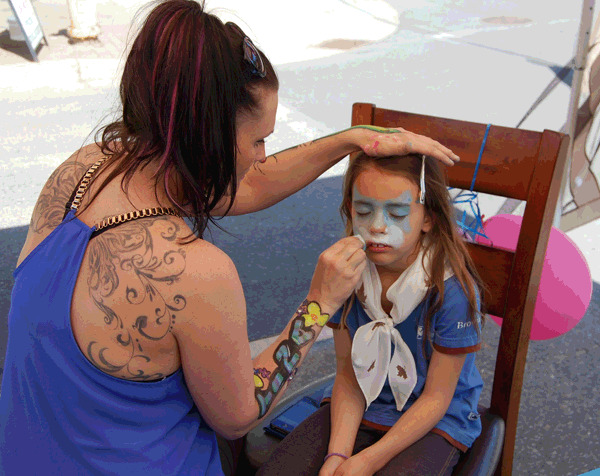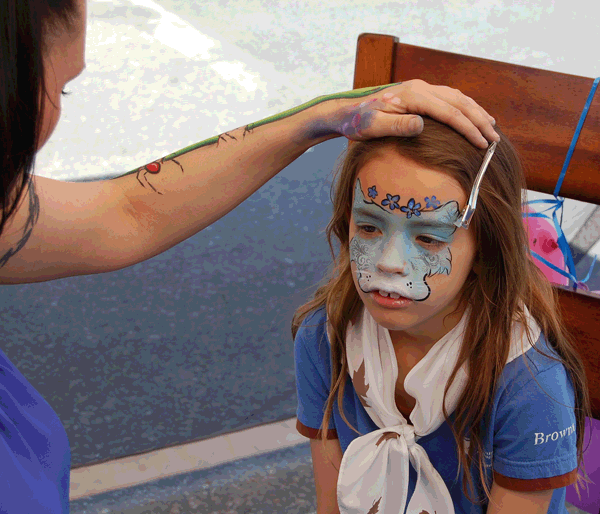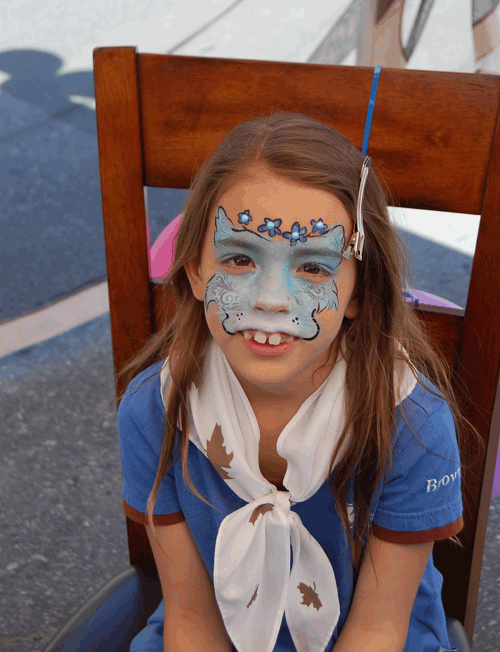 If you'd like to learn more about Tina's work you can click here to visit her Facebook page.
Please click here to see the rest of The Current's photos from the 2015 Spring Sale.