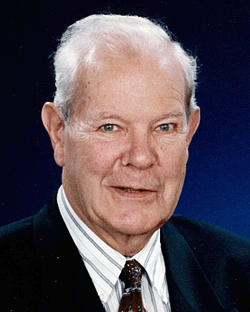 Malcolm John Newlands passed away at Mt. Cartier Court Extended Care in Revelstoke on Saturday, March 28, 2015, at the age of 90 years. There will be no formal funeral service by Malcolm's own request. Interment of Malcolm's cremated remains will take place later this year.
Malcolm was born in Edinburgh, Scotland on April 28, 1924. Malcolm served in the British Military during the Second World War with the Medical Corp in India. Malcolm had a fish market business in Edinburgh after the war, where he met his wife Jessie while she was walking the "beat" as a police women in Leith. Malcolm moved to Canada in 1960 first working on the Kootenay Lake ferries and then moving to take up residency in Revelstoke in 1964. Malcolm built a new home in Arrow Heights and his family was the first to live in the new subdivision. Malcolm worked for the Department of Highways and would later retire as Office Manager. Malcolm was instrumental in obtaining funding for the construction of Revelstoke's swimming pool, which saw heavy use until the new recreational center was constructed. Malcolm was an active member of the Shrine Club and Masonic Lodge for over 30 years. He loved horses and was an avid horseman and member of the Selkirk Saddle club for many years.
Malcolm was predeceased by his wife Jessie in 2010. He is survived by his son Callum (Joanne) and granddaughter Mackenzie of Mission and daughter Jane (Wade) Klody and grandson Eric of Harrison Hot Springs, BC.
The family would like to thank Debbie McDonald and Leah Parker for all their support provided over the years. They would also like to thank the staff and volunteers of Queen Victoria Hospital and Mt. Cartier Court Extended Care for all their care and concern shown to Malcolm.
Messages of sympathy may be sent to Malcolm's family by viewing his obituary at: www.brandonbowersfuneralhome.com.
Cremation arrangements are in the care of Brandon Bowers Funeral Home, Revelstoke.