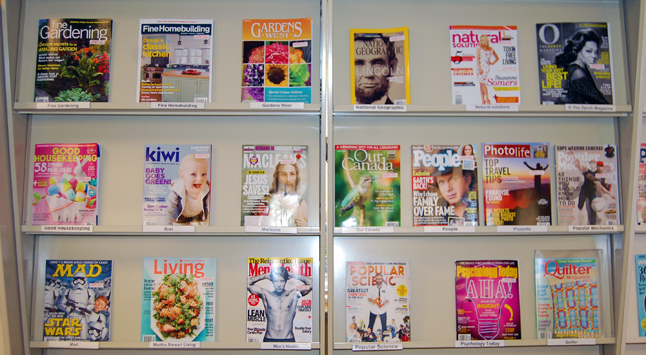 By David F. Rooney
Are you an inveterate magazine reader? Do you count the days until that new copy of Chatelaine, National Geographic or McLean's is available?
If you can answer "Yes" to any of those questions then Community Librarian Kendra Runnalls would like to hear from YOU. Specifically, she's trying to gauge which magazines are Revelstokians' favourites.
"I have until May 15 to put in requests for which magazines I would like our library to carry," she told The Current.
"Your readers could either make comments on The Current or email us directly at revelstoke@orl.bc.ca."
Well, there you have it: a golden opportunity to dictate content at our public library.