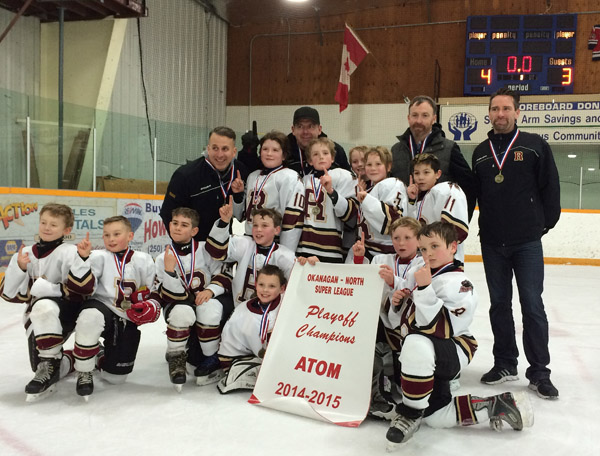 By Alexandra Farrugia
The Revelstoke Atom Team followed the Revelstoke trend and won their Playoff Championship on Sunday night.
The game was in Sicamous vs the Lumby Stars.
Revelstoke got down by 2 at the end of the first period. The team was not willing to give up, however, and battled back. The score was 3-2 Lumby after the second period. But showing tremendous determination, the Revelstoke kids tied it with 8 minutes left and then netted the winning goal with only minutes left. They managed to hold off Lumby who was fighting hard for the last 2 minutes to clench the win.
Final score was 4-3 Revelstoke.
The Atom Team now advances to the Valley Championship Tournament in Chase this weekend March 6-8, something that Revelstoke has not done since 2008.