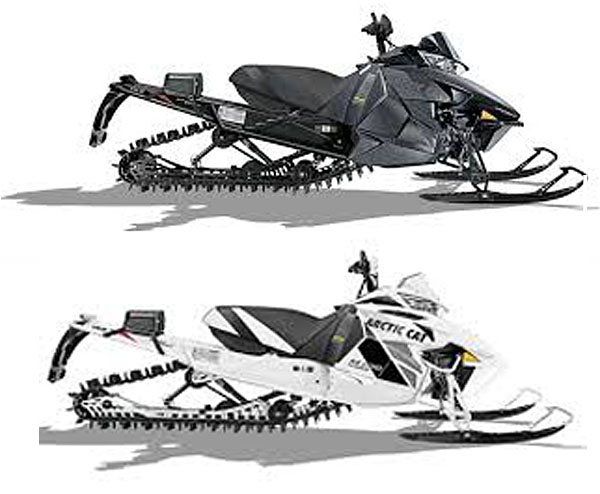 Lock up your sleds and trailers! Two snowmobiles were stolen at about 2:15 am on Friday, December 19, at an unnamed "commercial enterprise" west of Revelstoke, on the Trans-Canada Highway.
"Stolen are two mountain sleds," RCMP Staff Sgt. Kurt Grabinsky said in a statement. "The first sled is a 2012 Arctic Cat M1100 Turbo, black in colour. The second sled was also a Arctic Cat M1100 Turbo, however this is white in colour. Both had green and black sled covers. The trailer… was an 8′ x 10′ aluminum open trailer, registered in Alberta. Total loss of the sleds and trailer is estimated over $50,000."
The Revelstoke RCMP recommend the use of preventative measures in protecting these very expensive recreational items. Such items as pad locks and chains for sleds, tracking devices, hitch coupler locks, and disabling trucks overnight can deter thefts. In addition, registration of sleds and having that information readily available as well as photos of the stolen items can assist in broadcasting the information through all policing communities.
Any person with knowledge of the sleds and trailer location is asked to call the RCMP at 250-837-5255. Anonymous information can be provided to Crime Stoppers at 1-800-222-TIPS (8477).