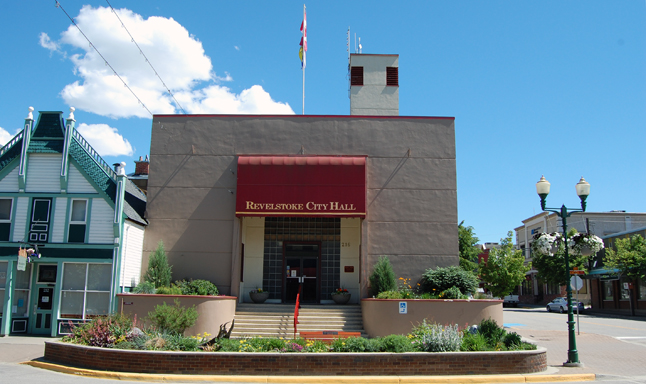 By David F. Rooney
Revelstoke's new City Council has a full plate of issues to deal with during its first real meeting this Tuesday, December 9, at 3 pm.
At the top of its agenda, which you can find here, is a special presentation from the Golf Club. (You can click here to view their PDF presentation however, I was unable to view it online so don't be surprised if you find it difficult to open.) That society is asking Mayor Mark McKee and the new Council to waive the outstanding financial obligations imposed on it through its agreement with the City. In addition to that they are also seeking new financial assistance from the municipal government.
"After an in-depth study of historical, current and future expenses and revenues of the Revelstoke Golf Club, it is apparent that financial assistance will be required to proceed with providing the level of golf that this community and visitors have come to expect," Golf Club Society President Heather Duchman said in a letter to Council.
"The board us asking that a line item for financial assistance be established in the City budget reflecting a graduated increase in funding as the golf course budget addresses expenditures in their five-year projections."
The society's board of directors, she said, would like Council to agree to an annual needs assessment of both the property and the course buildings.
"This would provide the City and the golf course with a more-informed platform for preparing budgets and work schedules in their planning process," Duchman said in her letter, adding that the board wants to be "fiscally responsible by operating the course as efficiently as possible.
Nowhere in her letter does Duchman discuss actual numbers so it will be interesting to see how Council receives her proposal. The City's budgets are already stretched to the limit.
Council will also consider a letter from Stella-Jones regarding Frisby Ridge, a janitorial contract, a number of zoning matters and the always-delightful sewer odour issue.
For more information please click here to view the complete agenda for Council's meeting at 3 pm on Tuesday, December 9.