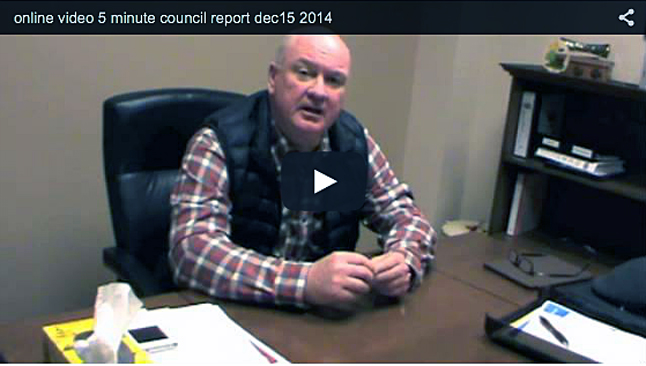 By David F. Rooney
The Revelstoke Current is pleased to present a new initiative to ensure that Revelstoke's citizens remain well informed and that City Council continues to be engaged with local residents.
Beginning today, Monday, December 15, The Current will begin posting a five-minute video comment on an issue of public interest by Mayor Mark McKee or one of Revelstoke's new Councillors. The issues discussed will be of Council's choosing but will be in the public interest. The idea for this feature was originally suggested to me by Revelstoke Current columnist John Devitt. This first video features comments by Mayor McKee on the new air filtration system that will alleviate the periodic sewage treatment plant odours that have assaulted the nostrils of Southside residents over the years.
I decided, in consultation with Mayor McKee, that the videos should be limited to five minutes on one issue because The Current already posts complete videos of all Council meetings. The videos will be posted on the Monday following each Council meeting.
Please activate the YouTube player below to watch the first video: