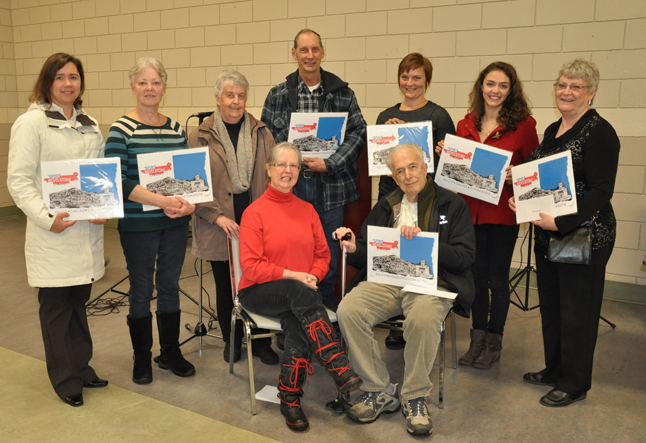 By David F. Rooney
The community's top volunteers were honoured with Spirit of Revelstoke awards during Wednesday's Volunteer Fair at the Community Centre.
The ceremony was one of the high points of the annual Welcome Week events and highlighted the effort of the men and women who keep the community tick along.
This year's winners include:
Allison McTaggart, who received one of the coveted certificates for her work with the Youth Stoke Network;
Sheryl Wolgram, honoured for her dedication to the Revelstoke Museum & Archivesd over the last six years;
Greta Speerbrecker, who has donated her time to the Museum for the last 10 years;
Sonny Pedersen, a long-time volunteer driver taking people to out-of-town medical appointments and dedicated volunteer with the Knights of Columbus and St. Francis of Assisi Catholic Church;
Amanda Ringham, hardworking volunteer firefighter with the Revelstoke Fire Rescue Service and devoted volunteer with Okanagan College's Adult Literacy Program;
Hailey Christie-Hoyle, an enthusiastic actress, singer and Stoke Youth Nework volunteer;
Ruth Boettger, president of the Revelstoke Seniors' Association for the last six years overseeing the development of vigorous new programs that engage seniors and other members of the community;
Ernie Ottewell has been a volunteer in many, many programs in town, including the Revelstoke Railway Museum;
 Jackie Morris has been the a very long-term Bear Aware volunteer and currently serves as its treasurer;
Jane McNab was recognized for her work with the Adult Literacy Program;
Brett Renaud is well known as a successful businessman but he is also a dedicated Rotarian who has worked hard on all of that club's programs and projects;
Keith McNab has been president of the Revelstoke Cycling Association for seven years and, although retired, keep donating his time and expertise to promote its trail programs;
Gerti Smith has spent 15 years working to ensure the continued success of the Museum & Archives; and
If you know anything about the Revelstoke & District and Humane Society then you probably know Karen Joy Armstrong as one of its dedicated defenders of animal welfare.
Well done everyone!
Here are some additional photos from the event: